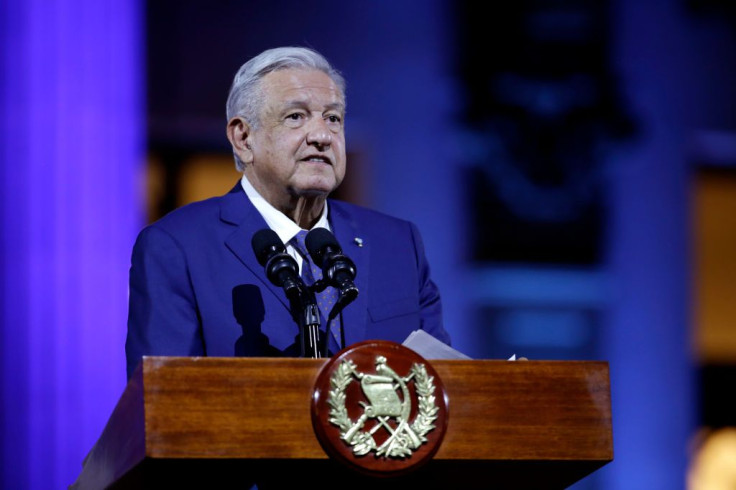 The president of Mexico asserts that his nation has evidence China is supplying fentanyl, a potent narcotic substance, in illegitimate quantities.
According to President Andrés Manuel López Obrador, a shipment containing the drug was stopped in the Pacific port of Lázaro Cárdenas.
He said, "We already have proof," and said he will seek the Chinese government to assist in stopping the shipments.
According to U.S. authorities, fentanyl is currently the primary cause of drug overdose deaths in the U.S.
President López Obrador said in March that he had written to Chinese President Xi Jinping to ask for assistance in the war on drugs after being persuaded to do so by U.S. leaders.
He told reporters on Friday that he would repeat that plea to Beijing: "In a very respectful manner, we are going to send this information to reiterate the request that they help us."
According to Rafael Ojeda, the secretary of the Mexican navy, the container seized in Lázaro Cárdenas included parcels weighing 34–35 kg (75 pounds) that contained small amounts of methamphetamine and fentanyl concealed in gasoline resin, BBC reported.
Before arriving in Mexico, the shipment traveled from the Chinese city of Qingdao through Busan, South Korea.
Fentanyl is up to 50 times more powerful than heroin. According to the U.S. Drug Enforcement Administration, fentanyl or other opioids were to blame for 67% of the 107,375 drug overdose or poisoning deaths that occurred in the U.S. in 2021.
The DEA claims that fentanyl is responsible for more fatalities of Americans under 50 than any other factor.
The U.S. government accuses Mexican drug gangs of providing fentanyl to users all around the country.
Only one of the three "El Chapo" drug lord's sons who were accused of trafficking fentanyl in the U.S. last month is now in detention.
The other two are members of Mexico's Sinaloa cartel. In the U.S., their father Joaquín "El Chapo" Guzmán is incarcerated and serving a life sentence.
Fentanyl, according to President López Obrador, is not made in Mexico; rather, the drug cartels get it from suppliers in Asia.
Last month Chinese foreign ministry spokesperson Mao Ning said "There is no such thing as illegal trafficking of fentanyl between China and Mexico."
"China has not been notified by Mexico on the seizure of scheduled fentanyl precursors from China," she said. Drugs listed in schedules are subject to various official restrictions.
The rampant fentanyl misuse in the U.S., according to Mao Ning, is a problem "completely 'made in the USA.'"
© 2023 Latin Times. All rights reserved. Do not reproduce without permission.