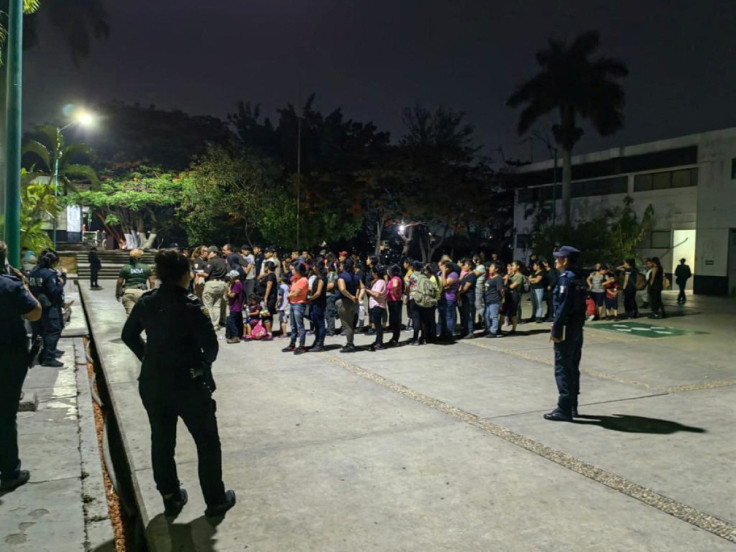 A court in Mexico has sentenced 11 former police officers to 50 years of prison Tuesday for killing 17 migrants and two Mexican citizens in 2021.
These officers were arrested in February 2021 in connection with the killing and burning of a total of 19 people near the U.S. border. The former officers were convicted earlier this year for homicide and abusing their power.
Aside from these 11 ex-police officers, another cop was convicted for abusing authority, following which he received a sentence of 19 years, Assistant Public Safety Secretary Luis Rodríguez Bucio said, AP News reported.
Initially, these officers argued in court that they shot in self-defense and believed they were after drug cartels, which were often involved in migrant smuggling.
In order to cover up the crime, the officers burnt the bodies of the victims -- which were later found in a pickup truck in Camargo. Most of the victims were from Indigenous farming communities in Guatemala.
The officers were part of GOPES (Grupo de Operaciones Especiales), a special unit in the Federal Police of Mexico. Even before this incident, the unit had come under fire for human rights abuses, due to which it was disbanded.
Some members of the unit were trained by the U.S. government and following the 2021 incident, the U.S. Embassy in Mexico City clarified three out of 12 officers charged "received basic skills and/or first-line supervisor training" through the U.S. department.
The embassy noted that the training of these individuals took place in 2016 and 2017, and was fully compliant with the rules, especially related to human rights.
This is not the first time migrants have been murdered. In 2010, 72 migrants were killed near San Fernando town by a drug cartel.
Migrants are coming to the United States to have a better life as they face inflation and high crime rates in their own homeland. However, even before or during the migration, the people are subjected to horrific abuses.
For instance, last week, 123 Latin American migrants were found locked in a trailer by Mexico's immigration agency. In the same week, Ciudad Juarez police arrested three alleged human smugglers after they found 11 migrants of Guatemala nationals locked in a house.
© 2023 Latin Times. All rights reserved. Do not reproduce without permission.