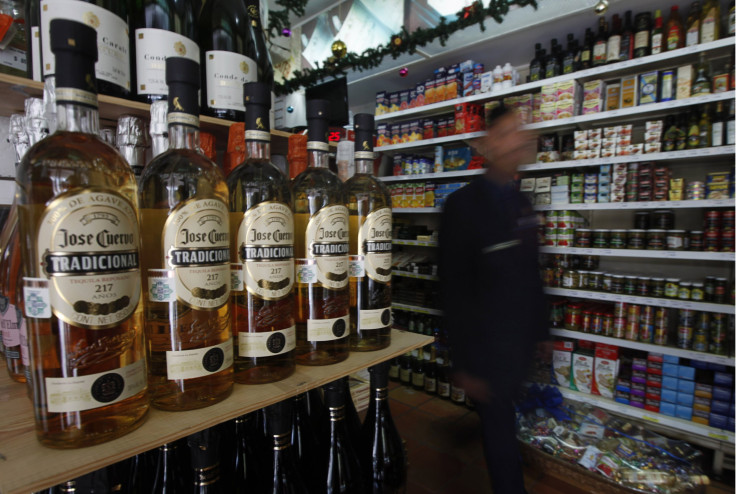 It's a Mexican election tradition: every election year a three day "ley seca" or dry law is supposed to prevent voters from casting their ballots plastered. This year, government secretary Héctor Serrano had the unenviable task of announcing and defending the ban, even with a major sporting event occurring on Sunday. The same day that voters go to the polls to vote in a new batch of legislators in the 2015, midterm election, the Mexican soccer team will be playing a friendly match against Brazil.
"We know it's not popular, we know that citizens don't like it, but we are obligated as a government to comply with the law, and the [National Institute of Elections has compelled us to] enforce the dry law starting from the first minute on Saturday to the last minute of Sunday," Serrano said.
Punishments for violating the ban on alcohol sales can result in a fine of up to $10,000 dollars. The ban applies to all commercials sales in the states of Guerrero, Jalisco, Morelos, Nuevo León, Puebla, Querétaro, Quintana Roo, Veracruz, Yucatán and in the Federal District of Mexico City. However, it doesn't prohibit consumption at home. As you might expect, citizens side-step their leader's calls for sobriety by stocking up on booze. On Friday, there's bound to be a mad rush to the supermarkets ahead of the 12:01am Saturday cutoff.
In preparation, liquor stores reminded customers to buy early and the search term "ley seca" trended on Google, suggesting that consumers were making sure they knew when to stock up.
Another Twitter user argued that ignorance was the best defense:
"Dry Law?
No idea, I'm not a lawyer."
Some panicked...
... while others contemplated civil disobedience in the name of change: "NO to the dry law on election days. We've alredy voted sober, and look what happened."
© 2023 Latin Times. All rights reserved. Do not reproduce without permission.