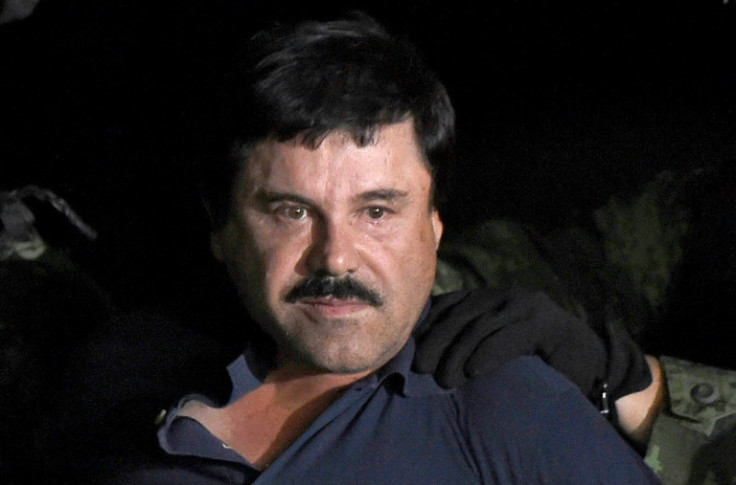 Ovidio Guzmán, son of Mexican drug lord Joaquín 'El Chapo' Guzmán was extradited to the United States on drug charges, including trafficking of fentanyl, the U.S. government said.
"Today, as a result of United States and Mexico law enforcement cooperation, Ovidio Guzmán López, a leader of the Sinaloa Cartel was extradited to the United States," said Merrick Garland, U.S. attorney general said in a press release sent by the Department of Justice. "This action is the most recent step in the Justice Department's effort to attack every aspect of the cartel's operations."
"El Chapo" Guzmán is serving a life sentence in the U.S. and his three sons —Iván Archivaldo Guzmán Sálazar, Ovidio Guzmán López and Jesús Alfredo Guzmán Salazar— have been charged.
The sons are known as little 'Chapos' or the 'Chapitos,' and are believed to be the more violent faction of the cartel.
Earlier this year, the U.S. government formally requested Ovidio's extradition so he can face criminal charges here. He had been arrested in January by Mexican security forces after a fierce battle near Culiacan, in the northern Sinaloa state.
Ovidio was detained by soldiers in 2019, but he was soon released because his arrest caused a significant influx of armed men into Culiacan.
The failed operation was a political embarrassment at the time to Mexican President Andrés Manuel López Obrador.
The Mexican did not immediately respond to requests for comment.
© 2023 Latin Times. All rights reserved. Do not reproduce without permission.