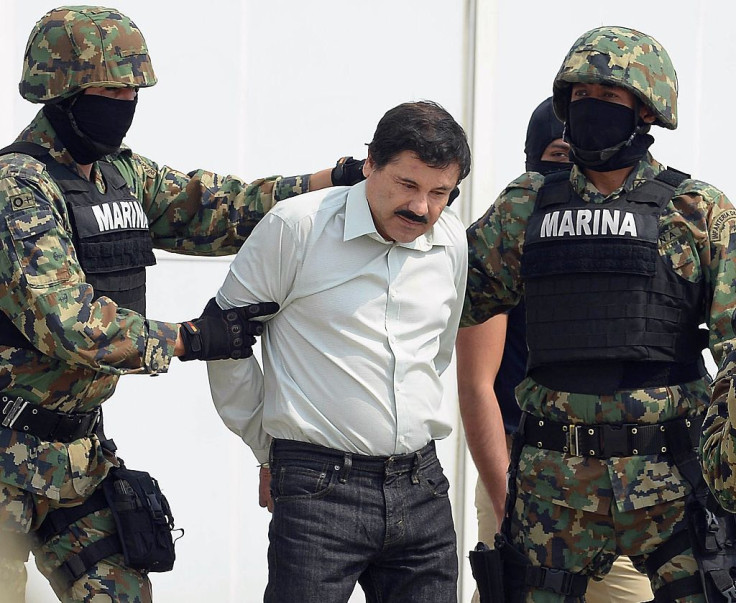 Drug lord El Chapo's sons are among Mexico's Sinaloa cartel members who are charged in the U.S. with running an operation that supplies fentanyl to the U.S.
Fentanyl has taken the lives of tens of thousands of Americans every year, and the huge operation was allegedly fuelled by chemical companies in China, reported BBC.
While Joaquín "El Chapo" Guzmán is serving a life sentence in the U.S., the former Sinaloa cartel leader's three sons -- Iván Archivaldo Guzmán Sálazar, Ovidio Guzmán López and Jesús Alfredo Guzmán Salazar -- have been charged.
The sons are known as little Chapos or the Chapitos, and are believed to be the more violent faction of the cartel.
Anne Milgram, chief of the US Drug Enforcement Administration, said of El Chapo's sons that they know that they are poisoning and killing Americans, and they "just don't care because they make billions of dollars doing it." She found their greed "shocking and without bounds."
Attorney General Merrick Garland called the operation was called the "largest, most violent, most prolific fentanyl trafficking" one in the world.
According to the Centers for Disease Control and Prevention, fentanyl is a synthetic opioid that is 100 times stronger than morphine and up to 50 times stronger than heroin.
Three separate indictments were also announced. As many as 28 defendants who are based in Mexico, Guatemala and China have been charged. Eight of them are in police custody.
The sons of El Chapo were charged with numerous offenses apart from fentanyl trafficking. It involves money laundering, murder and firearm charges, reported Insider.
Captives, including traffickers from rival gangs and officials who threatened the cartel's operations, were taken to a ranch that belonged to Ivan Salazar. There they would be tortured, according to an indictment from the Southern District of New York.
The gang members would test their drugs on their captives and force information out of them. Then they would kill them. Rivals and government officials would be fed dead or alive to tigers that belonged to the Salazar brothers. The animals were kept at their ranch as pets.
Ovidio was arrested in Mexico earlier this year, and is the only El Chapo son in custody and awaiting extradition.
Nearly 30 people were killed during the operation to arrest him in January, with furious gang members setting up roadblocks. They set fire to dozens of vehicles and also attacked planes at a local airport.
In a Manhattan federal court, he was indicted on six counts, including conspiracy to import as well as distribute fentanyl.
Four owners of Chinese firms were also charged by prosecutors. They are accused of providing chemicals to the cartel.
© 2023 Latin Times. All rights reserved. Do not reproduce without permission.