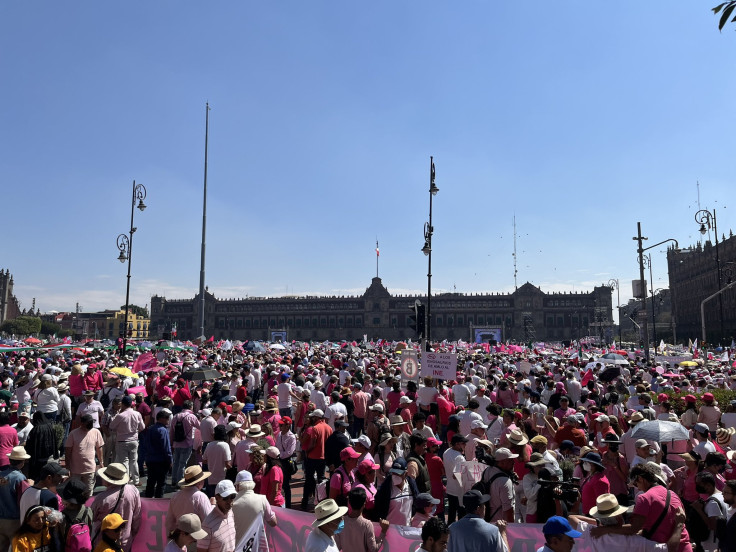 Mexico's opposition coalition on Wednesday named Xochitl Galvez, an outspoken senator with Indigenous roots who hopes to be the country's first woman president, as its candidate for next year's election.
Her nomination increases the probability of an all-woman battle for the presidency -- between Galvez and former Mexico City mayor Claudia Sheinbaum, seen as the favorite to represent the ruling party in June 2024.
Galvez, a 60-year-old computer engineer and self-made businesswoman, secured the support of the opposition bloc after an internal contest decided by public opinion polling.
"We have made the decision to support the sole candidacy of Xochitl Galvez to head the Broad Front for Mexico," announced Alejandro Moreno, leader of the Institutional Revolutionary Party (PRI), one of the three parties in the opposition alliance.
Galvez, who was backed by the conservative National Action Party (PAN), edged out another woman senator, Beatriz Paredes of the PRI.
Galvez has repeatedly crossed swords with outgoing President Andres Manuel Lopez Obrador, a self-styled champion of the underprivileged.
She has criticized the leftwing populist's security strategy and said that "ovaries are needed" to confront organized crime in the violence-wracked country.
Galvez, who says that as a child she sold candy to help her family, talks with an informal, frank language peppered with swear words.
"Nobody controls me -- not even my husband," she says to underline her independence.
Galvez accused Lopez Obrador of machismo after he branded her the "candidate of the power mafia" -- a reference to the opposition.
Lopez Obrador's frequent attacks on Galvez had a "counterproductive result," boosting her profile, said analyst Luis Estrada, chief executive of political consultancy firm Spin.
Born to an Indigenous Otomi father and mixed-race mother, Galvez wears Indigenous clothing, uses colloquial language and is known for traveling around Mexico City by bicycle.
The opposition politician, who formerly headed a foundation to support Indigenous children and women, speaks openly of her family problems.
Her father was an alcoholic and one of her sisters has been in preventive detention in prison for 11 years for allegedly belonging to a gang of kidnappers.
Galvez studied computer engineering at the prestigious National Autonomous University of Mexico.
She specialized in robotics, artificial intelligence and sustainability, and later set up a successful company related to technology in so-called intelligent buildings.
Galvez's first name means "flower" in the Nahuatl Indigenous language, and her background sets her apart from the traditional conservative opposition.
Galvez is "charismatic, fresh and spontaneous," said political analyst Hernan Gomez Bruera.
But, due to the popularity of Lopez Obrador's Morena party, she appears unlikely to beat Sheinbaum, a 61-year-old scientist by training, he added.
In a survey by the Reforma newspaper published on Monday, 46 percent of respondents said they would vote for Sheinbaum in a two-way contest, compared with 31 percent for Galvez.
The Broad Front for Mexico is made up of the PRI -- which ruled the country for more than 70 years until 2000 -- PAN and the leftist Party of the Democratic Revolution.
Morena is also carrying out opinion polling to decide its presidential candidate, with the result expected to be announced on September 6.
Sheinbaum's main internal rival is former foreign minister Marcelo Ebrard.
Both are close allies of Lopez Obrador, who enjoys an approval rating of more than 60 percent but is required by the constitution to leave office after a single six-year term.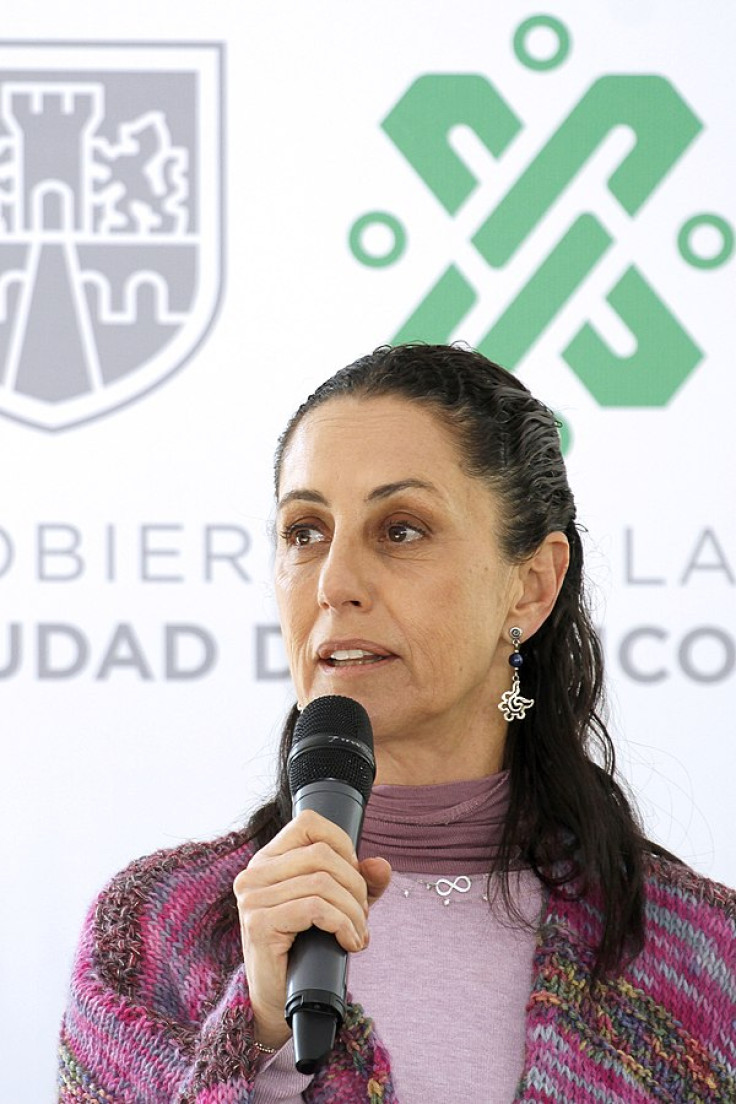 © 2023 Latin Times. All rights reserved. Do not reproduce without permission.