Mexico President Andres Manuel Lopez Obrador demanded corrupt officials on Thursday to return the money they had stolen from the Mexican people. His demand came days after a viral video showing former congressional staffers counting piles of money exposed the "filth of the regime of corruption" in Mexico.
"They have to return the money," Lopez Obrador said during a regular morning press conference on Thursday. On Wednesday, a key witness in the president's fight against corruption emerged, accusing former presidents and lawmakers of graft.
A 63-page declaration of Emilio Lozoya, former chief executive of national oil company Petroleos Mexicanos (Pemex), also made the rounds earlier this week, accusing former presidents Felipe Calderon, Carlos Salinas and Enrique Pena Nieto, as well as his ex-finance minister Luis Videgaray, of corruption. Calderon immediately denied the accusations against him on Twitter, while Nieto and Videgaray have yet to comment on the allegations.
It can be recalled that last month, Lozoya was deported from Spain to face trial for taking bribes and money laundering. In 2019, he was also charged with criminal association in a scheme that earned him millions. He had been a fugitive in Spain for seven months before he was arrested early this year under an international warrant.
Lopez Obrador said Lozoya's leaked testimony was "very serious" but said the accusations should be properly investigated. His case is also the centerpiece of the president's thrust to expose corruption in Mexico, which he claimed was rampant in the previous administrations.
This week, Calderon accused Lopez Obrador of deploying Lozoya "as an instrument of vengeance and political persecution," but the president was quick to deny his claims, saying he is not interested in justice but in a "lynching."
Meanwhile, Lopez Obrador's focus on his fight against corruption has caught the attention of political analysts who claim that the scandal is only an attempt to shift the media attention from his poor handling of the COVID-19 pandemic. Political analyst Mario Campos wrote on Twitter that it's incredible how well the tactic has been functioning for Lopez Obrador.
"Focus all the attention on Lozoya… The economy is sinking, poverty is growing, the pandemic is unrelenting, and violence doesn't stop. And his approval ratings are going up," he wrote.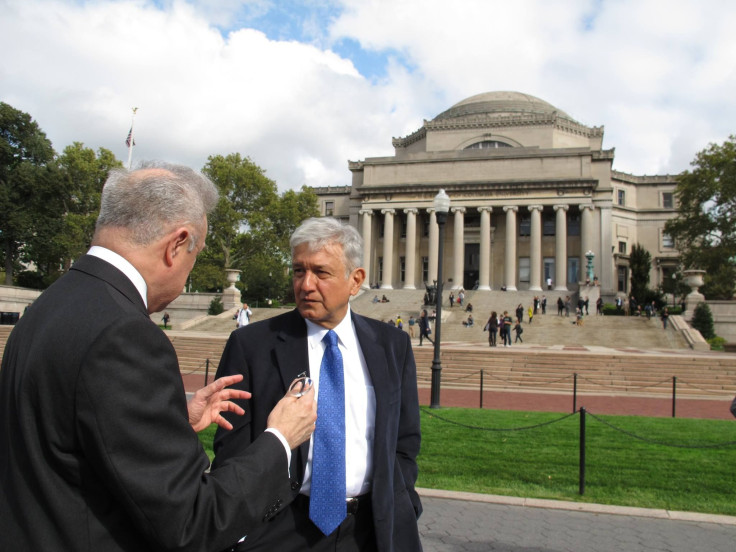 © 2023 Latin Times. All rights reserved. Do not reproduce without permission.