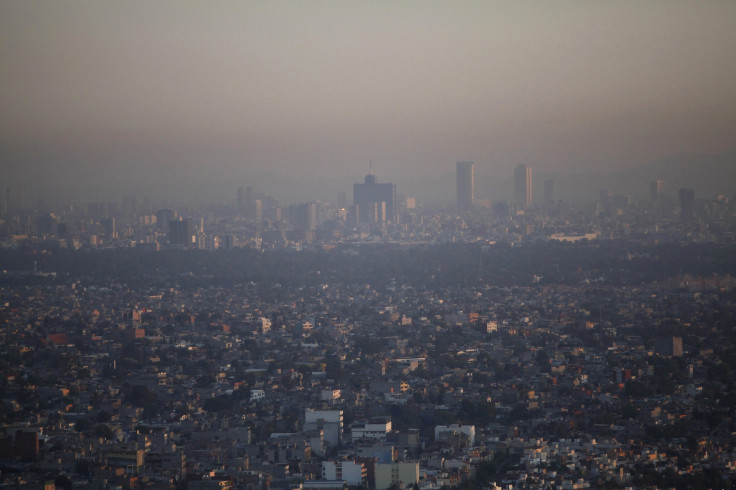 With its gorgeous beaches, historical sites, and delicious cuisine, Mexico has been a favorite amongst tourists looking for an exotic vacation destination. But the internal turmoil in the nation took a toll on the nation's tourism in the recent years, as the country saw a sharp decline in tourists. That said, EFE reports that Mexico has earned $7 billion dollars from tourism in the first five months of the calendar year alone.
This figure is a significant increase from last year's statistics from the same time period according to the Tourism Secretariat -- a 16.7 percent increase, to be exact. In terms of tourists, Mexico saw 11.7 million foreign tourists from January to May of 2014, which was a 19.2 percent increase from 2013. Other increases seen were the 5.4 percent increase of tourists arriving by air and the 8.5 percent increase in spending by tourists entering via air.
This news comes after the Institute of International Education (IIE) reported earlier this year that Mexico is no longer the destination of choice for students traveling abroad. Once the most popular Latin American destination for students, the North American nation now ranks behind Costa Rica, Argentina and Brazil for the most popular location courtesy of its recent political turmoil and war on drug trafficking, which has left students wary of studying in the country. In fact, IIE found that in the 2000-2001 academic year, 8,360 Americans studied in Mexico. But that value dropped by over 50 percent a decade later in the 2011-2012 academic year, where a mere 3,815 students went to the nation.
While student travelers may have seen a decline, Corporate Travel Services (CTS) revealed that Mexico ranks third, after Brazil and Argentina, as a destination for business travel. According to CTS, Mexico has shown a steady growth of about 12 percent in the number of visitors per year.
With tourism being a big part of Mexico's wealth -- it makes up 9 percent of the nation's gross domestic product -- and a source of employment for millions, it comes as no surprise that the nation plans on investing 180 billion pesos ($13.8 billion) towards their tourism infrastructure over the next five years.
© 2023 Latin Times. All rights reserved. Do not reproduce without permission.