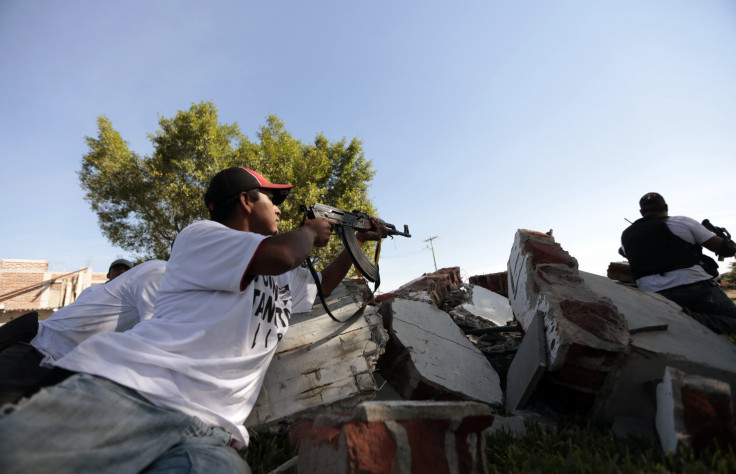 A group of vigilantes in Mexico seized the town of Nueva Italia when they clashed with the Knights Templar drug cartel. On Sunday morning, over 100 men entered the town in western Michoacán state and took firearms away from the local police. After a shootout with alleged members of the cartel the vigilantes took over the town. The vigilant group is made of up concerned residents who are fed up with what they say is the government's inability to keep people safe and stop the gang violence that is plaguing Mexico.
The Knights Templar cartel is in the midst of a power struggle with the New Generation cartel. The two rival gangs have been fighting for control of criminal activities in the neighboring state of Jalisco. There have been several active vigilant groups in a variety of Mexican states. These vigilante groups call themselves "self-defense groups" or "community police." The vigilantes have taken control of several towns in Michoacán; most recently they have occupied Paraguarí and Antunez. According to the Associated Press there were no federal troops in the area when the occupation began.
The self-defense groups have been accused of working with the New Generation cartel in an effort to push out the Knights Templar. The community groups deny any connection to gang violence. Looking to push the vigilantes out of their towns' residents took to setting fire to their vehicles, but their efforts proved fruitless as the towns are still occupied. These recent events could prove to be a problem for Mexico's president Enrique Peña Nieto who was elected last year on the promise he would boost the economy and end cartel violence.
© 2023 Latin Times. All rights reserved. Do not reproduce without permission.