Mexican President Andrés Manuel López Obrador is intent on recovering millions of dollars from former security official Genaro Garcia Luna. He is currently on trial in New York, considered to be one of the most significant drug trafficking cases since Joaquin "El Chapo" Guzman's conviction four years ago.
On Monday, AMLO said his government is keen on getting back over $700 million that was allegedly accumulated through corruption by Garcia Luna in his dealings with the notorious Sinaloa drug cartel, the Associated Press reported. This comes following a previous lawsuit filed by Mexico's Foreign relations secretary Marcel Ebrard against the former security official in Florida alongside a network of companies under him. The lawsuit, filed in September 2021 seeks to recover all assets that were obtained illegally.
According to Mexico's Financial Intelligence Unit (UIF), the lawsuit was filed in Florida since this is where Garcia Luna resided after leaving Mexico. His indictment marks the first time a senior security official has been charged with aiding a powerful criminal organization. He has been accused of taking millions of dollars in bribe money in exchange for providing protection to the Sinaloa cartel. Prosecutors cited how his protection allowed for the importation of multi-ton shipments of drugs into the U.S.
"He is a man who betrayed his country and ours," said government attorney and prosecutor Philip Pilmar during his opening arguments at the federal court. Garcia Luna could be seen looking on from the dock blowing kisses to his wife and daughter.
All allegations and charges were rejected by Garcia Luna's lawyer, Cesar de Castro, with his client pleading not guilty to all five counts of bribery and colluding with drug traffickers. De Castro argued that there was no sufficient evidence implicating the former security official in helping the cartel.
"No money, no photos, no video, no texts, no emails, no recordings, no documents – no credible, believable evidence…" the lawyer said. He added that cartel members who agreed to take the stand after entering a plea agreement are only doing so to get lesser sentences and take revenge on Garcia Luna whom they blame for their apprehension.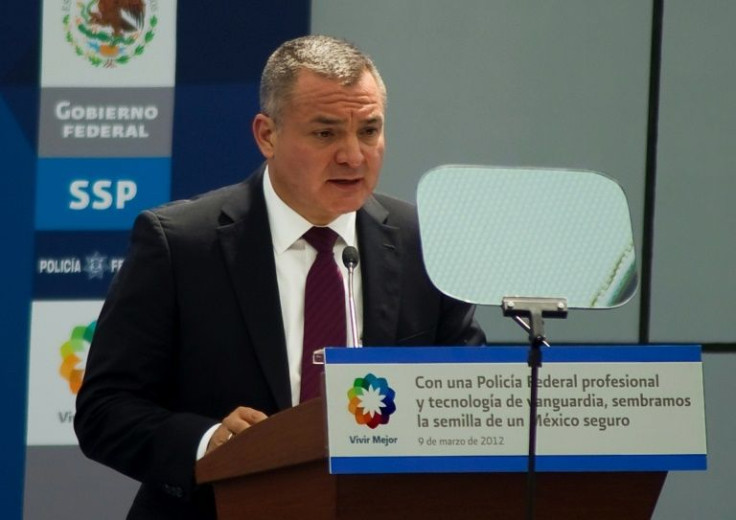 © 2023 Latin Times. All rights reserved. Do not reproduce without permission.