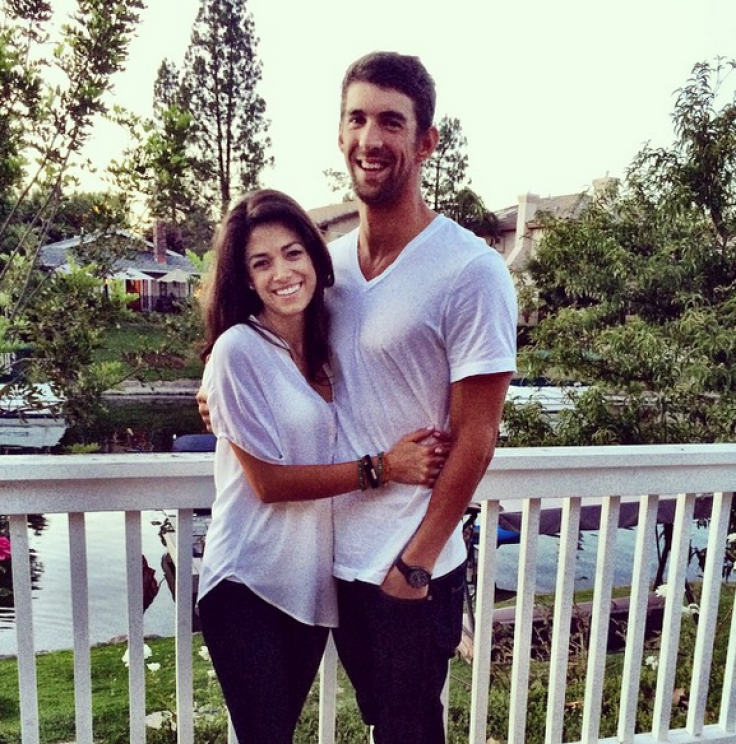 Michael Phelps has decided to dive into the world of marriage. The 18-time Olympic gold medalist proposed to his girlfriend, Nicole Johnson, on Sunday. Johnson is a former Miss California beauty pageant winner and has been dating Phelps for the past three years.
Phelps and Johnson made the announcement on Sunday thanks to the social media app, Instagram. Phelps published a photo of him and Johnson rolling around in the snow together, revealing the engagement ring on her left ring finger and the caption "She said yes!"
The news was confirmed on Monday when Phelps' sister Hilary wrote on her Facebook: "Congratulations to these two lovebirds on their engagement! Couldn't be happier for my brother and thrilled to gain a sister, who I afore and love already!"
Phelps is currently serving a six-month suspension from the sport of Swimming after receiving a second DUI arrest last year. Phelps suspension ends next week on March 6th, and it is expected that he will resume training in an effort to go to the Olympic Games in Brazil in 2016.
© 2023 Latin Times. All rights reserved. Do not reproduce without permission.