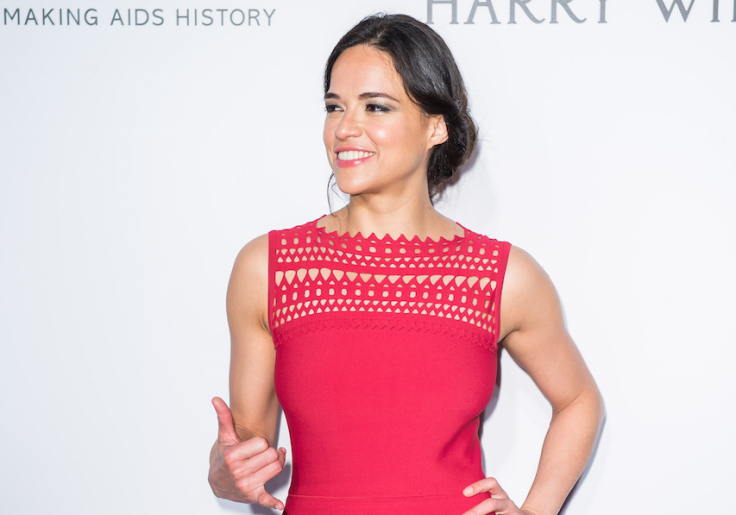 The cast of "Fast & Furious" is already reporting for duty in Cuba, where the eight installment of the action-packed franchise will be shot this year.
Michelle Rodriguez, who gives life to "Letty Ortiz" in the film, decided to arrive a few days earlier to enjoy all the good things the island has to offer and made sure her fans got a glimpse of the eye-opening experience on social media.
"Returned to Havana 15 years later to rediscover the beauty of warm welcoming people," she wrote on Instagram. "A little reminder of what the material world is missing…Heart."
The 37-year-old actress, who has proven to be very spiritual in the past, strolled down the streets of Havana and humbly spent some time with the people and experienced their customs and culture.
"I love the people here, such a warm culture full of life and good vibes," she shared with the followers. "Kind of hoping they keep this amazing energy forever, it's so cool to see how creative everyone is, how the culture loves their elders, people seem to live long lives here."
She continued, "I feel so many cultures are so self obsessed many forget their elderly and consider them a burden, here in Cuba there is a respect and a love for the elderly, I envy that about the culture. That kind of respect and love is a beautiful thing, especially in an era where most cultures see only the mistakes and dogma of past generations instead of lesson learned from those who paved the way. Respect."
According to Daily Mail, "Fast 8" is making history by being the first U.S. film to be shot in Cuba. On Friday, Vin Diesel, who plays Rodriguez's love interest "Dominic Toretto" in the action feature, joined her and together hit the town to celebrate the occasion with the excited crowds lined in the streets.
© 2023 Latin Times. All rights reserved. Do not reproduce without permission.