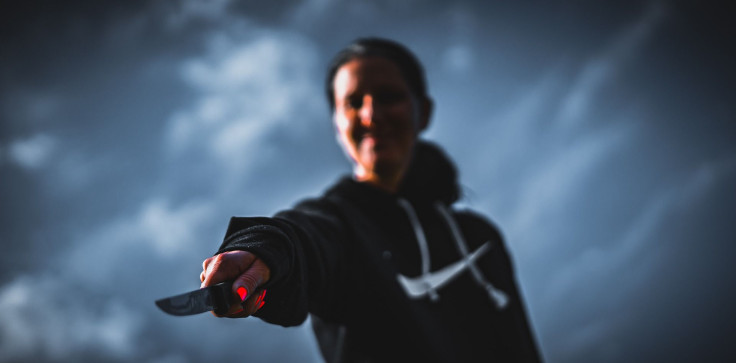 A woman allegedly stabbed her boyfriend after he urinated in their bed in East Baton Rouge, Louisiana on Saturday, Jan. 14.
The accused, identified as Briana Lacost, 25, and her boyfriend had been out drinking and returned to their home at around 3:30 a.m. on Saturday, Jan. 14. After coming home, while sleeping, the victim urinated on the bed that the couple shared for the past year and a half. After urinating on the bed, the victim was woken up by Lacost, who started hitting him. Even though he tried to get away from her, Lacost allegedly ran at him with a kitchen knife and stabbed him, New York Post reported.
Officers from the East Baton Rouge Sheriff's Office reportedly responded to reports of a stabbing victim at a local hospital on Saturday. When they responded to the hospital, they found that the victim was being treated for a stab wound on the left side of his torso and a punctured lung.
After the victim narrated the events to the officers, the investigators spoke with Lacost. Lacost admitted to deputies she was upset that her boyfriend urinated on himself and "ripped him" off the bed. She told the officers that she and her boyfriend were planning on separating.
Lacost also told deputies that her boyfriend started choking her during the fight and that she defended herself by stabbing her boyfriend under his left arm. She added that she tried to administer medical aid and transported her boyfriend to the hospital, KSLA News 12 reported.
Following the incident, the deputies charged Lacost with second-degree attempted murder.
In a similar but unrelated incident, a pregnant woman fatally stabbed her boyfriend during an argument over reheating food in a microwave at her apartment in Austin, Chicago, Illinois, as previously reported.
The accused, identified as Keshia Golden, 33, who was eight months pregnant, was charged with one count of first-degree murder after she allegedly killed her 30-year-old boyfriend Calvin Sidney hours after her baby shower in the 5100 block of West Augusta Boulevard on Oct. 22, 2022.
After her baby shower, a verbal argument ensued between Golden and Sidney over who could reheat their food in a microwave first. During the argument, Golden knocked a plate of food out of Sidney's hand before he grabbed her and pushed her into a counter. Golden then grabbed a knife from the kitchen and allegedly lunged around him and stabbed the victim once in his thigh, hitting his femoral artery.
After stabbing Sidney, Golden then allegedly dropped the knife and fled the scene. Sidney was immediately taken to a local hospital Mount Sinai Hospital where he died.
Golden returned to the home not knowing Sidney was dead and was arrested by officers at the scene.
© 2023 Latin Times. All rights reserved. Do not reproduce without permission.