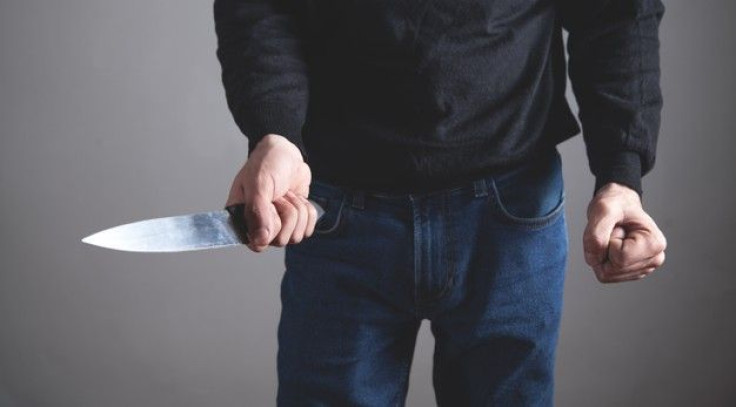 A teen boy died after he was stabbed and shot outside a Metro Red Line station near downtown Los Angeles in California on Thursday, Jan. 12.
Officers reportedly responded to reports of a stabbing near the intersection of 7th and Flower streets, Los Angeles, California at around 5:40 p.m. on Wednesday, Jan. 11. When they responded to the scene, they found the teen victim, Marcos Lopez, 13, with a stab wound bleeding out on the streets. The victim was taken to L.A. County-USC Medical Center, where he was pronounced dead at around 2 a.m. on Thursday, Jan. 12, CBS News reported.
According to Lopez's family, he had just ridden the Red Line home from school with his 14-year-old cousin when they were approached by a man at a Chik-fil-A near the station. The victims were reportedly asked where they were from and what gang the two were part of. However, after they left the restaurant, an altercation occurred between them during which the victim was stabbed five times.
"There was two people ... they had asked him where he was from, I guess he gave 'em a look and it got, you know, out of hand," said a friend of Lopez's, who was with him at the time of the incident. "That's when we stepped in."
Lopez's friends who witnessed the incident said that the person who stabbed Lopez also appeared to be young, and about 15 years old, Los Angeles Times reported.
"I don't know how he got the urge to stab a little kid when he was only 13," said Destiny Chavez, another friend of Lopez.
Two juveniles were detained later that night. Officers revealed that it was unclear whether one of them was the attacker. Police radio traffic initially described seven suspects in connection with the stabbing.
Meanwhile, Elianna Cortez, the victim's aunt and the mother of the 14-year-old, said her son was detained for trying to break up the fight. She said she spoke with him on the phone after the police first put him in handcuffs.
"My son ran away with handcuffs. So now I'm over here trying to find my son as well," Cortez said. "When I say police don't really help — he's pointing out, 'That guy just stabbed him,' and you're just focused on my son cause he went in the fight to separate them."
"He was in handcuffs at the time, and then ran away from the location," said LAPD Sergeant Gordon Hebler. "We don't know that person's involvement, they were just being detained at the time of the incident. So, we'd like to get with that person and find out what they know."
Hours later, officers reported that they had detained two juveniles somehow connected to the stabbing. However, they did not clarify if either of them was the woman's son.
© 2023 Latin Times. All rights reserved. Do not reproduce without permission.