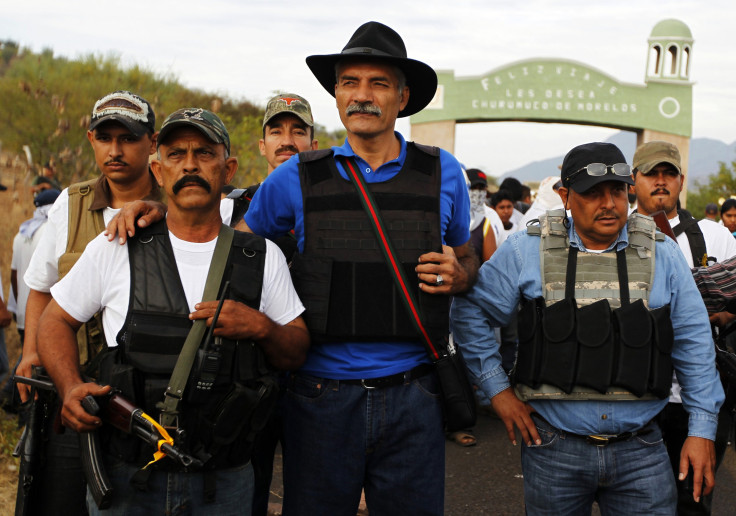 On Monday, Mexico's interior minister Miguel Ángel Osorio Chong announced that the federal government would be taking over responsibility for public security in the southwestern state of Michoacán, where autodefensas -- militias organized by villagers in an attempt to drive out the drug cartels which exercise serious influence in much of the state's industry and government -- had begun to seize control of towns. In one such municipality, Nueva Italia, at least two people are reported dead in clashes between members of an autodefensa and the Mexican Army after the militia refused to let the Army disarm them, according to Animal Politico.
El Universal reports that a Facebook information page for autodefensas in the state reported the deaths, describing them as militia members who were shot to death by soldiers. Mexico's defense department has not confirmed any standoffs between the two forces. José Manuel Mireles, leader of the General Counsel of Autodefensas and Community Members of Michoacán, said in a video that Chong's announcement would be heeded and that autodefensa groups would return to the villages where they came from. In his speech announcing the intended takeover, Chong invited autodefensa members to collaborate with the federal government by providing information on the Knights Templar cartel which exercises control on much of the state.
Chong also gestured the causes of the conflict, blaming the growth of organized crime's influence in the region, and the formation of the autodefensas in reaction, on the "the gradual decomposition of the social fabric", which he said had combined with "an accelerated process of destruction of the institutional fabric," according to La Jornada. He added that when the autodefensas first arose, institutions in the state had not properly responded to citizens' demands for protection from the Knights Templars, and said that 250 million pesos (about $19 million) would be appropriated for crime-prevention efforts in the region.
© 2023 Latin Times. All rights reserved. Do not reproduce without permission.