One of the members of the hip-hop trio Migos, Takeoff, was killed in an early morning shooting incident in Houston on Tuesday, November 1, 2022.
There were over 40 people present at the 810 Billiards & Bowling at the time when a private party was being held. A shooting incident happened shortly after 2:30 a.m. and cops were called to the scene, KHOU reported.
Also present at the time was the uncle of Takeoff, Quavo. Both were allegedly playing dice at the time before an altercation broke out.
It appears that Quavo was among those involved in the argument. In a video obtained by TMZ, the 31-year-old American rapper could be heard calling someone disrespectful followed by several expletives.
It was also added how the rapper also mentioned basketball at least twice even though initial reports claim that they were playing dice.
Then another individual, possibly Takeoff, was heard saying: "I don't get down like that!" After that, gunfire followed.
There was allegedly one shot fired, something that sent the group running in different directions. Seconds later, there were at least ten more shots fired, possibly from two guns.
Chaos erupted after the shots were fired. In the aftermath of it all, Takeoff ended up getting shot near his head. Efforts were made to try and resuscitate the 28-year-old but failed. The Migos rapper was pronounced dead at the scene.
Also in captured footage, Quavo and some other people were spotted trying to move the body of Takeoff before they ended up putting him back down and then shouted for help.
The 31-year-old was not injured in the incident.
Aside from Takeoff, there were reportedly two other people who were injured and drove themselves to a local hospital. They were allegedly a 23-year-old man and a 24-year-old woman, their identities of which were not revealed.
An investigation into the matter remains ongoing with Houston Police still searching for the shooter.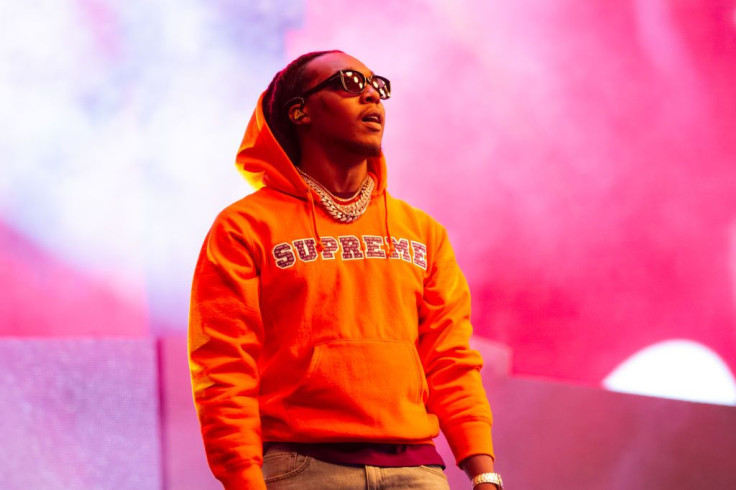 © 2023 Latin Times. All rights reserved. Do not reproduce without permission.