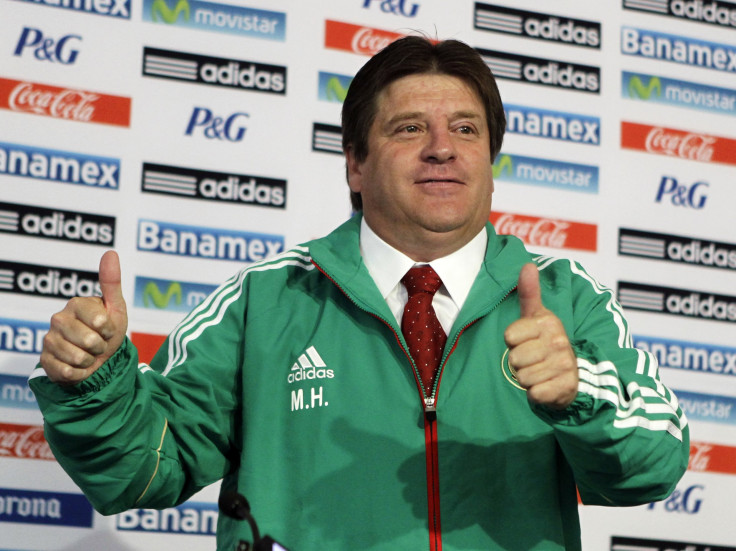 After struggling mightily in the CONCACAF Hexagonal qualifying group, the Mexican National Soccer Team didn't look fit to make a serious push for a World Cup berth. Parting ways with coach Chepo de la Torre on Sept. 7, 2013, the Mexico Football Federation was desperately seeking a coach that would be able to reinvigorate a sluggish team struggling to string together victories. Luckily for the committee, national team and Mexican soccer fans, El Tri found its manager when they handed the national team keys to Miguel Herrera on Oct. 13.
Herrera, a 45-year-old fiery coach from Hidalgo, helped rebuild a soured Mexico squad in quick fashion. Previously finding a high level of success with Liga MX affiliate Club America, 'El Piojo' quickly returned El Tri to form by installing ten players from his America squad onto the national team prior to the World Cup Qualifying Playoff against New Zealand. Blitzing past their international opponents by a 9-3 aggregate, the Mexican National Soccer team was able to celebrate the country's sixth-straight World Cup berth while also breathing a collective sigh of relief.
The performance by the Mexican National squad and the job done by Herrera proved to be a worthwhile experience outside of just qualifying for the 2014 tournament in Brazil. Due to the added intensity and confidence he returned to El Tri, the Mexico Football Federation announced earlier this week that Miguel Herrera will serve as head coach of the team when they participate in the World Cup next June. Advancing in strong fashion over New Zealand, the FMF says they also see a future with El Piojo leading the charge to the 2018 World Cup, set to take place in Russia.
"Contracts are open, there is no expiration date," El Tri director Hector Gonzalez said recently. "The plan is to start the project with Miguel Herrera in Brazil 2014 and continue with the coaching staff for Russia 2018."
RELATED: Brazil World Cup 2014: Adidas Releases World Cup Ball 'Brazuca'
© 2023 Latin Times. All rights reserved. Do not reproduce without permission.