Billionaire Mike Bloomberg, 78, has once again come under intense scrutiny as he competes for the Democratic presidential candidate nomination. Already being slammed for his preference for use of stop-and-frisk policing in minority communities when he was the New York mayor, Bloomberg had also made offensive and sexist comments towards women in the past, which includes an instance where he told a female employee to "kill it" on knowing that she was pregnant.
Over the years many employees had charged Bloomberg's company with lawsuits that accused them of discriminating against women in the workplace. Bloomberg himself has been accused of motivating a workplace culture of sexual harassment and degradation. And one of the many prominent examples of this regressive behavior reportedly took place on April 11, 1995. On this day, when top salesperson Sekiko Sakai Garrison told Bloomberg about her pregnancy, he responded by saying "kill it".
"Plaintiff asked Bloomberg to repeat himself, and again he said, "Kill it!" and muttered, "Great! Number 16!" suggesting to plaintiff his unhappiness that 16 women in the company had maternity-related status. Then he walked away," as mentioned in the court documents of a 1997 lawsuit, which was privately settled.
The incident has been corroborated by former Bloomberg employee David Zielenziger who overheard Bloomberg tell Garrison to "kill it" and his comment "outrageous."
"I remember she had been telling some of her girlfriends that she was pregnant,' he recalled. "And Mike came out and I remember he said, "Are you going to kill it?" And that stopped everything. And I couldn't believe it. I understood why she took offense."
Bloomberg even told her to hire "some black" when she expressed that she was struggling to find childcare.
"It's a f***ing baby! All it does is eat and s**t! It doesn't know the difference between you and anyone else! All you need is some black who doesn't have to speak English to rescue it from a burning building," Bloomberg said in July 1993.
Evidently, Bloomberg had even tried to push the entire matter under the rug when he had come to know that Garrison was upset by his comments.
"When you have time, give me a buzz or stop by...I don't understand,' he said in a voicemail message he left her. "I didn't even know you were pregnant until the other day...(another employee) said you were all upset...whatever you heard wasn't what I said and whatever I said had nothing to do with pregnancies...I couldn't be happier you are having a child…I apologize if there was something you heard but I didn't say it, didn't mean it, didn't say it."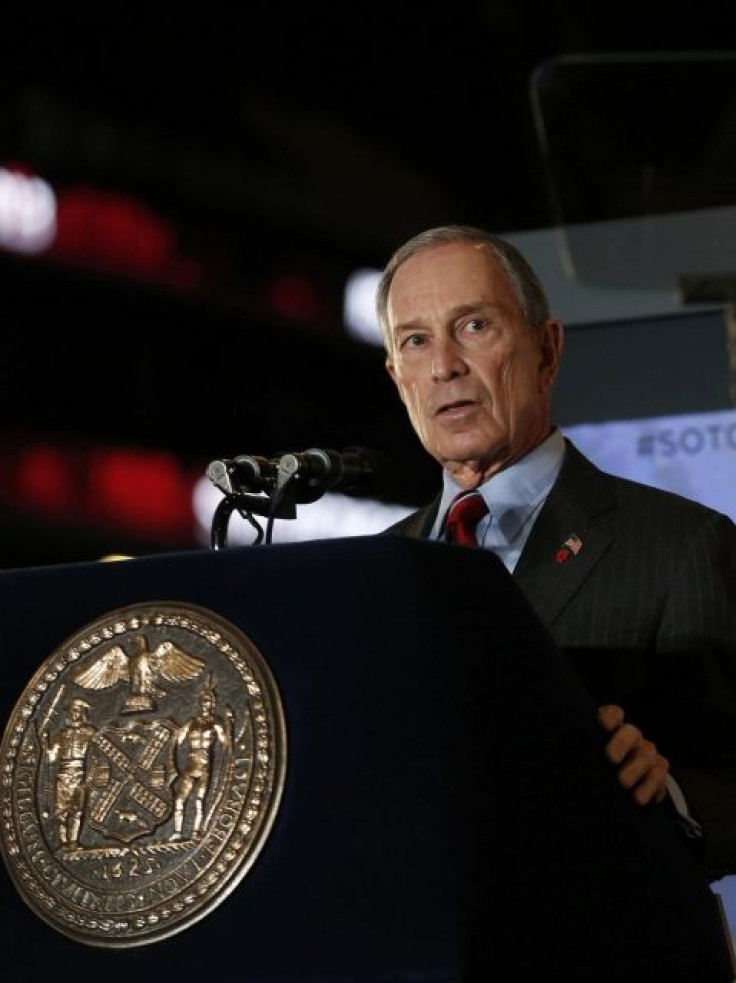 © 2023 Latin Times. All rights reserved. Do not reproduce without permission.