Miley Cyrus was heart-broken after ex Liam Hemsworth decided to part ways with her. She, allegedly, didn't really know what to do and desperately wanted to reconcile after the break-up. So, when Hemsworth went a step ahead and unfollowed her, the "Wrecking ball" actress was allegedly "devastated". But, it's also another thing that Cyrus has now gone ahead and unfollowed both her exes— Kaityln Carter and Hemsworth.
It is learned that Cyrus truly cherished her relationship with Hemsworth, so— when he unfollowed her on social media—it felt like a bolt from the blue. An insider close to Hemsworth believes that the 29-year-old is a changed man and has moved on. Things are really over and he's done with Cyrus and her antics.
Speaking about what he knows; the insider says everyone close to the former couple knows that Cyrus if "devastated." "After all that's been happening with her, she had been distracting herself from it all but now she is really feeling it. It's quite sad," the source said.
Going back to better times, Cyrus' last activity on Hemsworth's account dates back to June. The 26-year-old singer, who's not on good terms with her other ex, Kaitlynn Carter, as well, is reportedly not in the best mind space at present. Strangely, Carter doesn't harbor any negative feelings towards Cyrus and still follows the "Party In The USA" singer.
In fact, she recently opened up about her summertime romance with the singer. "This past July, I went on vacation with a female friend; the next thing I knew, I was in love with her," Carter told Elle. While the fling didn't last, maybe Carter still has a thing for Cyrus.
"As my friend and I spent that August traveling through Europe together and trying to move past our respective break-ups, my first and only romance with a woman was born," the 31-year-old went on. Cyrus and Carter went on a trip soon after the latter broke up with Brody Jenner and Cyrus supposedly moved on from Hemsworth.
As far as credible reports are to be believed, things came to end soon after Hemsworth, 29, abruptly filed for divorce after Cyrus, 26. Unable to cope up with the sudden loss, Cyrus rushed into a quick same-sex affair of sorts with Carter. Their liaison surfaced when fans and onlookers spotted the two making out and enjoying boat rides in Italy.
Cyrus drew the wrath of fans and netizens when she decided to drag Hemsworth into a snide dig, during an Insta Live chat with current beau Cody Simpson. The two seem to be a "really in love", with Simpson reportedly dropping a new track titled "Golden Thing" on Oct. 18 as a gesture of his love and admiration for Cyrus. While it is yet to be seen if they're really in this for the long haul, Simpson attended Cyrus' brother's wedding with her and everyone took note of the same.
While it appears that Cyrus is still unhappy that it ended with Hemsworth, he has found love in the arms of the Australian model Maddison Brown. What's more, he seems a little too focussed on Brown to be allowing Cyrus or her attention-seeking tactics to affect him or his current relationship. The two were spotting hugging and kissing each other.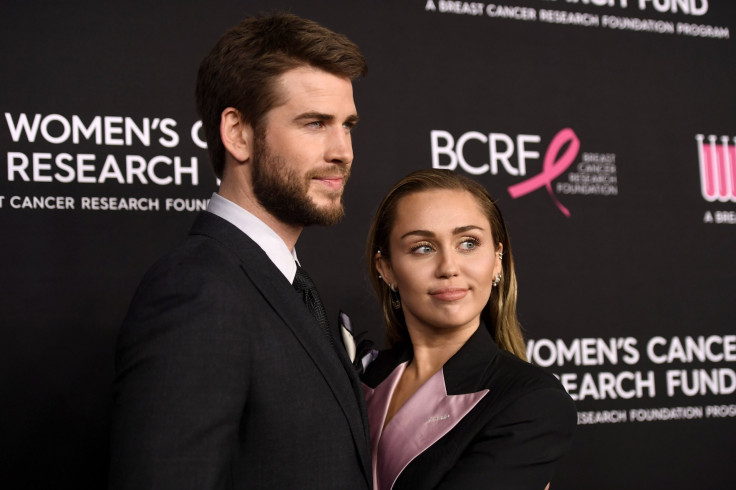 © 2023 Latin Times. All rights reserved. Do not reproduce without permission.