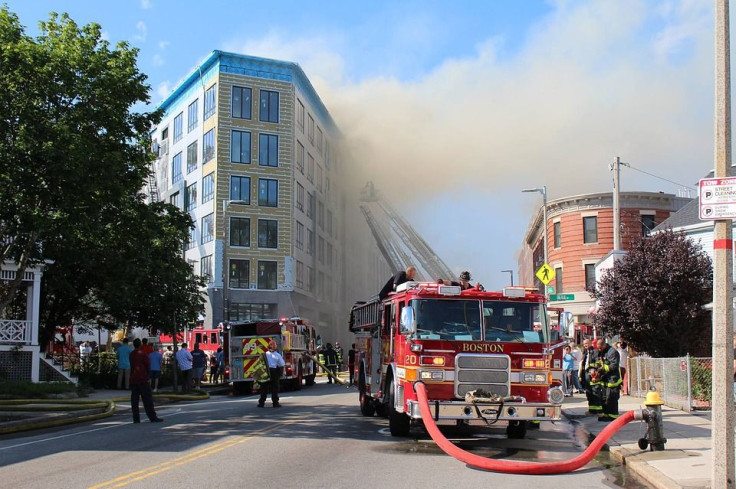 In a leap of pure faith to survive a burning apartment building, an 8-year-old girl jumped from her terrace at a drop of about 60 feet to the ground. The fire, which consumed her home in East 169th Street and Third Avenue in Morrisania, broke out around 6pm Wednesday night.
According to NBC New York, black smoke was pouring out of the sixth floor apartment. As smoke and flames were already too much for the young girl to handle, she leapt from her terrace despite the thought of a terrifying fall.
FDNY Deputy Chief Anthony Montera said the girl miraculously survived the jump, noting how her quick thinking and good sense led her to aim for the dirt instead of the pavement which saved her from getting seriously injured. Fortunate as she was, the fall still left the girl with two broken legs.
"She landed on the dirt. She was aware enough to aim for the dirt and not the pavement, and thankfully she landed on the dirt and that saved her a much more severe injury,"
Neighbors came to help calm and comfort the girl who seemed to be in distress and disoriented.
"This is a child I've known since she's been in her mom's belly," one neighbor named Linda Kemp said. "I held her down so she wouldn't move, to try to keep her from moving her neck and her body parts."
Realizing the extent of her injuries, Kemp said: "First she didn't understand why we were holding her down. She was like, 'Let me go, let me go.' I had to explain to her that I couldn't."
The girl was immediately taken to the hospital, and is listed in critical condition with everyone stringing hopes on her survival. "It appears she will survive, but it remains to be seen," Deputy Chief Montera said.
"This is not our first fire in our building," Kemp also mentioned about the 17-storey Bronx high rise.
The fire burned down several units on the 6th floor and left one other occupant hurt along with seven firefighters with minor injuries. Hundreds of residents from the apartment building were allowed back inside their homes once the fire was doused. Firefighters brought the flames under control just before 7:15 p.m.
As of this time, the cause of the fire is still under investigation, Fox10 News reported.