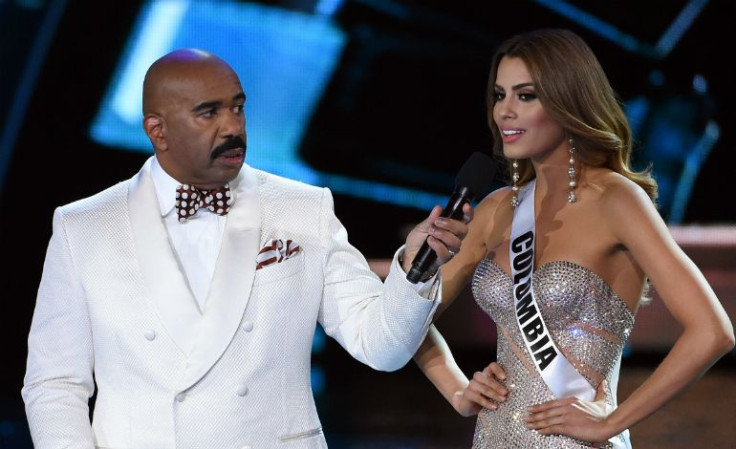 Miss Colombia, Ariadna Gutiérrez, revealed some exclusive secrets to Colombia's W radio, as she recalls the Miss Universe gaffe when she was accidentally named the winner in Las Vegas earlier this month and what at that time she thought it was a joke by the host Steve Harvey."It was very humiliating for me, but also for the whole country and for all the people not only from Colombia but the other Latinos that were in the auditorium," the beauty queen said in the interview.
Gutiérrez added that the only thing that crossed her mind was "this is going to be a joke, because in the rehearsals he used to play around with questions and I thought he was going to continue with that same tone to make people laugh." After countless rumors and speculation that what the organization wanted to achieve was rating and publicity Gutierrez expressed, "If that was the goal, they succeeded."
She also talked about the $1 million porn offer saying that she hasn't received an official offer and she claims that she saw the letter from Vivid Entertainment on social media, however; Ariadna said for that amount of money she wouldn't accept,"my parents would kill me," Miss Colombia continued by sharing that she has received different and multiple work proposals but she always consults with her agent and family first.
At the end of the interview she was asked about the amicable resolution of the Republican candidate and former owner of the Miss Universe pageant, Donald Trump; as he suggested that the two beauty queens should be tittle co-winners, "For the first time I agree with him," Gutiérrez said laughing.
© 2023 Latin Times. All rights reserved. Do not reproduce without permission.