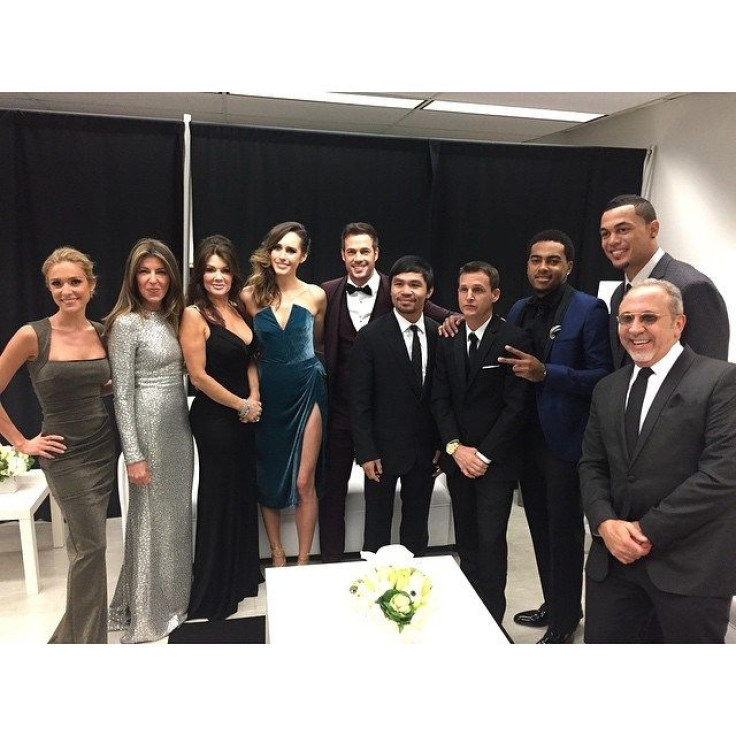 A variable odd couple of athletes, actors, celebrities, authors and models all converged upon Miami, Florida last night for the 2015 Miss Universe competition. In addition to 80 of the world's most beautiful women fighting for the title, there was an eclectic mix of judges from all walks of life as well. Athletes, DeSean Jackson, Manny Pacquiao, Giancarlo Stanton and Rob Dyrdek joined Donald Trump, William Levy, Lisa Vanderpump, Kristin Cavvallari and others in helping crown the Miss Universe pageant winner.
The motley crew of 10 judges took to Twitter and Instagram to share their thoughts on the event. While "wide receiver and return specialist" Jackson was intimidated by the stunning beauties, Pacquiao tweeted he was "nervous" as Stanton and Dyrdek were all smiles.
The United States was well represented as Nia Sanchez finished in second place and was asked an important question from Pacquiao. Stanton was smitten with Miss Netherlands when he asked her what the biggest change she wanted to see in the next generation of young women. In the end however, the 10 judges convened to crown Colombia's Pauline Vega Miss Universe 2015 based on her beauty, brains and "bomb" walk.
© 2023 Latin Times. All rights reserved. Do not reproduce without permission.