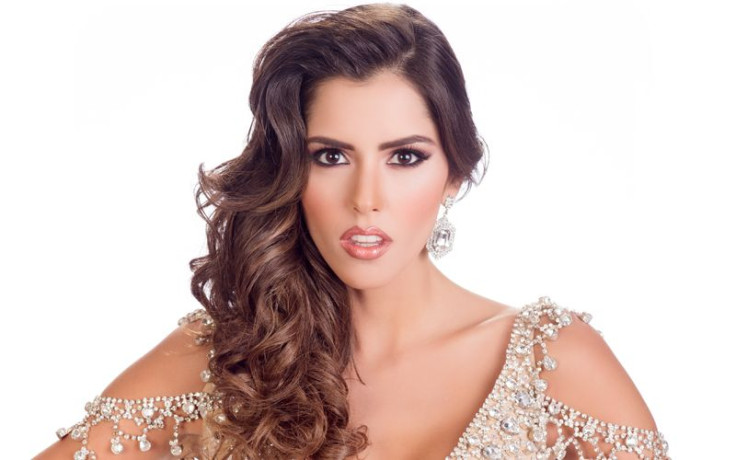 The new Miss Universe is Paulina Vega from Colombia making Nia Sanchez from USA the first runner up. Gabriela Isler crowned the new beauty queen in one of the most tense and most exciting moments of the night. This is the second title that the South American country receives since 1958. Fourth runner up was Kaci Fennell from Jamaica, with the crowd not too happy with that outcome. Third runner up was Yasmin Verheijen from Netherlands. Second runner up was Diana Harkusha from Ukraine. Did you agree with the winner?
The Top 5. From the previously announced Top 10, the following 5 remain: USA (Nia Sanchez), Netherlands (Yasmin Verheijen), Ukraine (Diana Harkusha), Jamaica (Kaci Fennell) and Colombia (Paulina Vega). Only two of our Latinas remain in the competition and hopeful of winning the crown. The following didn't make the final phase: Argentina (Valentina Ferrer), Philippines (Mary Jean Lastimosa), Spain (Desirée Cordero), Venezuela (Migbelis Castellanos) and Australia (Tegan Martin). Previously, Nigeria won Miss Congeniality, voted by the other participants at the pageant. Miss Photogenic went to Puerto Rico for having a strong work ethic. Fans voted on social media for their favorite national costume, giving the award to the representative from Indonesia.
The winner of the beauty pageant was selected by a panel of judges from different backgrounds like actors, musicians, sports stars and fashion gurus. One of the judges was the sexiest Latin men alive, William Levy. The hunky telenovela actor knows what beauty is and has always attracted beautiful woman, which we are sure helped him in casting his vote. Other judges rounding out the panel were music producer Emilio Estefan, footballer Desean Jackson, baseball player Giancarlos Cruz-Michael Stanton and boxer superstar Manny Pacquiao. The Colombian fashion-journalist Nina Garcia, was also in the panel and was joined by "The Hills" star Kristin Cavallari, fashion guru Louise Roe and "Real Housewives Of Beverly Hills" star Lisa Vanderpump.
© 2023 Latin Times. All rights reserved. Do not reproduce without permission.