The decomposing body of a missing nurse has reportedly been found in a remote mountainside in Nara City, Japan on Friday, July 23, the Nara Prefectural Police confirmed.
On Friday, July 23, at noon, the Nara Prefectural Police reportedly retrieved the remains of Junko Sasaoka, 56, a nursing care worker from Yamatokoriyama City, in an advance state of decomposition, lying face-up in a grove of trees in the secluded Nakamachi area, Japan, according to Tokyo Reporter.
Sasaoka's body was reportedly discovered about 5 kilometers away from her home. The corpse, which had started to decay and had turned partially skeletal, was found clothed in a long-sleeved shirt and jeans. No signs of external injuries have been reported on the body by the police, pending a postmortem examination.
The identity of the body, which had turned almost unrecognizable after being exposed to the elements for an extended period of time, was reportedly ascertained through the process of DNA analysis.
Sasaoka, who worked at a nursing home for elderly people in Osaka Prefecture, was last seen at work on the night of July 8, Japan Today reported.
An investigation into Sasaoka's sudden disappearance began when her younger sister reported her missing at the Koriyama Police Station on July 15. Following this, Sasaoka's daughter, who lives away from her mother, also submitted a missing person's report to the police the next day.
Investigators are now examining CCTV security footage near the victim's home and workplace to find further leads in the mysterious case.
In a similar but unrelated incident, the skeletal remains that were discovered on July 16 in a wetlands area near Venice have been reportedly identified as those of 32-year-old Kolby Story who has been missing since December 2020, Latin Times reported.
The skeletal remains were reportedly found at the Ballona Wetlands Ecological Reserve, south of Marina del Rey, on July 16 after a passerby informed LAPD detectives that he had stumbled upon some items that may have belonged to Story near the reserve.
The remains were handed over to the L.A. County Coroner's office where the identity of the body was confirmed using dental records.
On the day of her disappearance, Story was reportedly at Venice Beach, having trouble locating her keys, and eventually calling a friend for help. She then left Venice at about 2 a.m. midnight to head to her Mar Vista home.
Story's car was later reportedly found deserted with a flat tire, towed from a Marina del Rey grocery store parking lot.
Brian Story, the victim's father, positively identified the remains found at the reserve as her daughter's because of a distinctive necklace that was recovered with the corpse.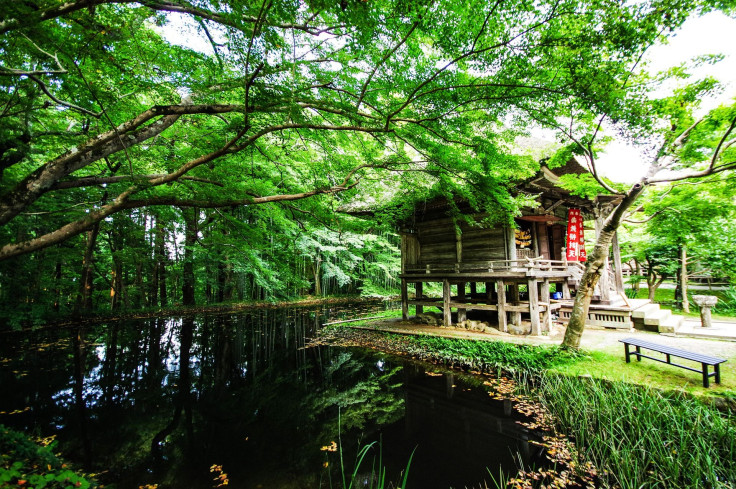 © 2023 Latin Times. All rights reserved. Do not reproduce without permission.