Skeletal remains discovered last week in a wetlands area near Venice have been identified as those of the missing 32-year-old Kolby Story. She was last seen in December, according to the Los Angeles County Coroner's Office.
Authorities found the bones at the Ballona Wetlands Ecological Reserve, south of Marina del Rey, on July 16 after members of the Los Angeles Police Department (LAPD), the California Governor's Office of Emergency Services, as well as Story's family and friends conducted a search, Fox News reported.
LAPD detectives began their investigation around 10:30 a.m. on July 16 at the reserve's entrance when a passerby informed police he had stumbled upon some items that were reportedly belonging to Story near the reserve, which is about five miles from the Los Angeles airport.
Police later found Story's checkbook and driver's license in a beach tunnel along the Venice Boardwalk. They proceeded to turn over the woman's remains to the coroner's office.
The coroner's office subsequently confirmed Story as the deceased on Tuesday after using dental records to positively identify the body, according to the Los Angeles Times.
Police first published her disappearance on Dec. 21, two weeks after her family reported her missing on Dec. 7. Her last known location was in the 12300 block of Pacific Avenue in Mar Vista, just within walking distance of the reserve.
The night of her reported disappearance, Story was at Venice Beach and had trouble locating her keys that she eventually called a friend for help. She then left Venice about 2 a.m. to go to her Mar Vista home, according to her family as posted on Facebook during the frantic search for the woman.
Story's car was found deserted with a flat tire and then towed from a Marina del Rey grocery store parking lot.
A spokeswoman for the L.A. County coroner's office said they are yet to ascertain whether there was foul play in the woman's death as investigations continue.
The victim's father, Brian Story, told CBS Los Angeles that he had positively identified the remains found at the reserve as her daughter's because of a distinctive necklace recovered with the corpse.
"My daughter and I were really close and, you know, their first thing with missing persons was well, 'Oh, she could have run off into the woods.' I said, 'She may not call anyone on the planet, but she would call me.' So, I knew something was wrong," he said.
A GoFundMe page has been set up to help support the woman's bereaved sons, aged 15 and 7. Any information regarding her death can be made anonymously at (800) 222-TIPS.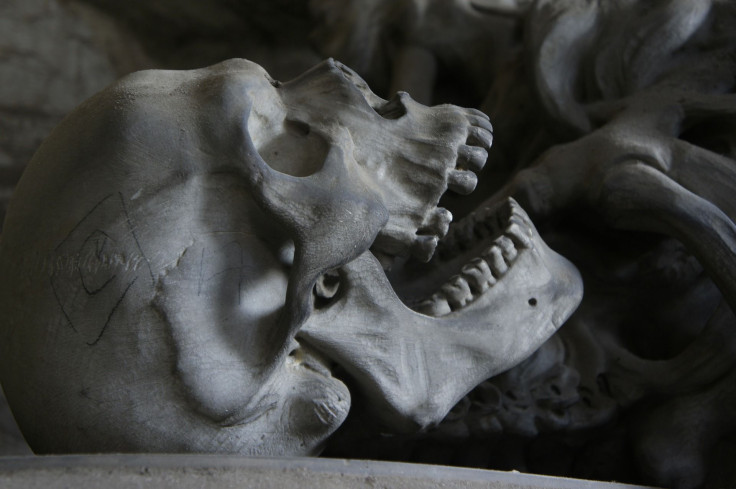 © 2023 Latin Times. All rights reserved. Do not reproduce without permission.