An "escape artist" dog managed to get trapped in between walls where it was later found and rescued. For five days, owners of the dog known as Gertie had been frantically looking for it after it ran away. Eventually, a neighbor alerted the fire department when she heard strange noises coming from the walls in her garage. Firefighters responded swiftly to safely remove the dog from the tight spot.
Gertie, described as a sweet dog by her owners Connie Frick and Lynn Herman, managed to run away from its home in Ohio, Cincinnati. On Tuesday, July 13 Herman was entering her home through the front door at around 2 p.m.
Taking advantage of the door being opened, Gertie darted out of the home. Before its owners could react, the dog ran into the woods. The dog had on previous occasions escaped from the home but it always returned after exploring the surrounding area.
Frick and Herman waited for Gertie to return, but the dog did not come back. The distressed family launched a search for the missing dog. They searched the area, asked their neighbors and put up missing posters in hopes of finding the terrier-mix.
There remained no trace of Gertie till Vanessa Roland heard noises coming from her neighbor's garage on Sunday, July 18. She alerted the neighbor who climbed a hill to spot the dog that had fallen through the crevice in between two walls, Fox19 reported. The neighbor called the fire department while Roland alerted Gertie's owners.
Cincinnati Fire Department's Truck 20 arrived at the property just a street away from Gertie's home. The rescue team first contemplated lifting the dog out of the crevice through which it had fallen. However, they realized that it would not be possible to lift the 10-pound dog out. They decided to break a part of the wall to pull out the animal.
In a video that the fire department shared on their Facebook page, the last moments of the rescue were captured. A firefighter, identified as Jenny Atkins by NBC News, was seen breaking into the wall using a sledgehammer.
Gertie was safely pulled out from between the wall through the hole. Atkins could be seen removing the dog from the garage before reuniting it with its relieved owners.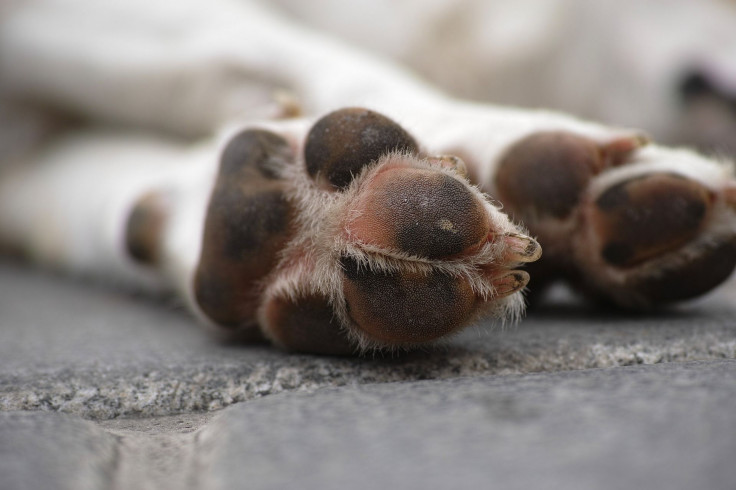 © 2023 Latin Times. All rights reserved. Do not reproduce without permission.