A 29-year-old Missouri City police officer was reportedly shot in the face and foot following a high-speed chase on Saturday.
Missouri City Police officer Crystal Sepulveda was rushed to the Memorial Hermann in the Texas Medical Center after being shot by an armed suspect during a pursuit after officers found a stolen vehicle connected to an earlier aggravated robbery. Sepulveda was in stable condition and is expected to survive her injuries.
The chase, which started at 2:00 a.m., involved multiple law enforcement agencies. According to KPRC, police had set up a perimeter and located the suspect at a gas station on the corner of Fondren Road and Main Street in Houston, Texas, on Saturday when Sepulveda came under fire. "She is at the hospital with family and friends," Missouri City Assistant Police Chief Lance Bothel said of Sepulveda. "She's a strong officer and she will make it through this."
The driver of the stolen vehicle allegedly refused to pull over, leading officers on a chase before finally stopping his vehicle in front of a house. The suspect fled on foot and was located in the 1500 block of Winter Briar Drive. Fort Bend County Sheriff's deputies and Texas DPS troopers were called to help the whole team. The suspect was then found in the backyard of a home and tried to engage with officers.
Officers returned fire, shooting the suspect. "[The suspect] was armed with two automatic pistols with extended magazines," Chief Troy Finner said in a press conference Saturday. "That's what we're facing, and everybody needs to know it." The unidentified suspect was transported to a local hospital and was pronounced dead there shortly after arrival. "I ask for prayers for everybody involved, but certainly our men and women on the front lines," Finner continued.
Finner confirmed that two Houston Police Department officers, a Fort Bend County Sheriff's deputy, and a Texas DPS officer engaged the suspect. Each agency will be conducting their own independent investigation. No additional injuries were reported.
Sepulveda is a three-year veteran of the police force. The Missouri City Police Officers Association- Fraternal Order of Police Lodge #594 has launched a fundraiser to cover Sepulveda's unexpected costs.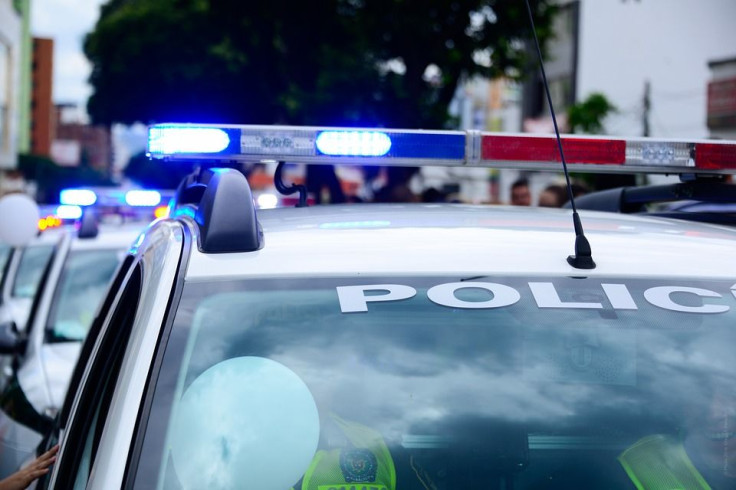 © 2023 Latin Times. All rights reserved. Do not reproduce without permission.