A Parkersburg mixed martial arts fighter reportedly took his own life in his jail cell on Saturday, just a day after agreeing to enter a guilty plea to child porn charges, the Linn County Sheriff's Office bared.
Travis "The Iron Man" Jon Fulton, 44, of Parkersburg and formerly of Cedar Falls, was found unresponsive in a dormitory-style cell block at the Linn County Jail after a prison worker conducted a routine sweep around 4 a.m on Saturday, The Gazette reported.
Correctional staff were quick to perform life-saving measures to save the inmate after he reportedly hung himself. Paramedics arrived within minutes and administered advanced medical care, however, the attempt to resuscitate him went in vain.
They rushed Fulton to Mercy Medical Center, where he was declared dead around 5 a.m. The Iowa State Medical Examiner's Office is slated to conduct an autopsy.
Authorities have refused to detail the exact method of the alleged hanging to the public for security reasons.
The U.S. Marshals Service arrested Fulton on Feb. 19. The inmate had been held in the Linn County Jail since then, awaiting the outcome of federal sexual exploitation of a child charges in the U.S. District Court for Northern Iowa in Cedar Rapids, according to the Waterloo-Cedar Falls Courier.
According to court records, the suspect allegedly persuaded a 13-year-old girl to engage in meditation practice. He reportedly then removed the victim's clothing except for her underwear, allegedly drugging the minor to place her in a trance, allowing him to perform sex acts against the underage girl.
When initially quizzed by investigators, Fulton admitted to the meditation session but vehemently denied any sexual offenses. He reportedly told authorities he had prior rape accusations "because people know who he is," records show.
His legal camp challenged a search warrant, which subsequently led to the seizure of electronic devices and digital storage where investigators allegedly unearthed child pornography images. Fulton's camp argued that they were not listed on the search warrant.
However, the authorities hit back against the claims, maintaining that investigators had intended to seize the items in question. The party argued that authorities later noticed the issue and submitted subsequent search warrant applications.
Consequently, the court ultimately moved to rule in favor of the government and upheld the searches in two rulings, with the most recent announced by Thursday. Fulton responded on Friday, filing a notice that he intended to plead guilty to sexual exploitation of a child and possession of child pornography charges, court records indicate.
A plea hearing had been slated for July 23 before a magistrate after a federal judge canceled a trial date.
Fulton, a professional boxer, also was awaiting the outcome of charges in Black Hawk County after he allegedly repeatedly assaulted a woman, punching her in the head and threatening to kill her in Waterloo in September 2019.
He has been involved in mixed martial arts since 1996, holding a record 320 fights, including two UFC matches, where he posted a 1-1 record fighting in UFC 20 and 21, Yahoo! News reported.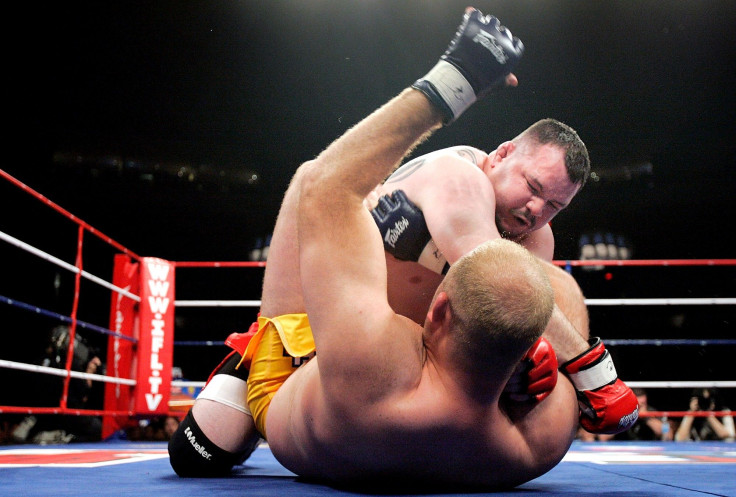 © 2023 Latin Times. All rights reserved. Do not reproduce without permission.