Sunrise Inc. announced that the anime film "Mobile Suit Gundam: Hathaway's Flash" will be released on June 11 with a theatrical limited edition on Blu-ray after the film had already been postponed three times. The film was supposed to debut in Japan on July 23 however it was postponed because of the extended state of the COVID-19 emergency declared in Japan.
The film was initially pushed from May 7 to May 21, but because of Japan's protracted state of emergency that ends on June 20, the movie will be slated on June 11.
Sunrise announced a three-part film adaptation when "Mobile Suit Gundam Narrative" was initially revealed in April 2018. In November of that year, "Mobile Suit Gundam: Hathaway's Flash" was publicly revealed during the Gundam 40th Anniversary media briefing.
The first film was supposed to be released on July 23, 2020, however owing to the COVID-19 pandemic; it was pushed back to May 7, 2021. The second postponement came when Japan declared a state of COVID-19 emergency and the film has been pushed back until May 21, 2021.
On May 17, a third postponement was announced, and was recently announced that the film will drop on Friday.
Shuko Murase directed the films, while Yasuyuki Mutou wrote the screenplay. Alexandros will perform "Senkou," the film's primary theme. The soundtrack for all three films will be composed by Hiroyuki Sawano.
Yoshiyuki Tomino wrote "Mobile Suit Gundam: Hathaway's Flash," which is based on the 1989 novel of the same name.
The story follows Hathaway, Bright Noa's son, who is shown revolting against the Earth Federation Government in a new mobile suit called Ξ Gundam.
The Earth Federation takes the Republic of Zeon back into the fold in U.C.105, twelve years after the Second Neo Zeon War. However, the Federation's ambition and disdain of spacenoids led them to create "Man Hunter" troops to forcibly deport disadvantaged or unwanted citizens from all across the earth to the space colonies.
Hathaway, called Mufti Nabiyy Erin, is the leader of a terrorist group known as Mafty.
As a form of vengeance, he began carrying out terrorist attacks against the Federation and its key officers, employing the new prototype RX-105 Ξ Gundam. To stop Mafty, Earth Federation Space Forces Commander Kenneth Sleg assembles the Circe Unit, lead by Lane Aim, piloting the RX-104FF Penelope.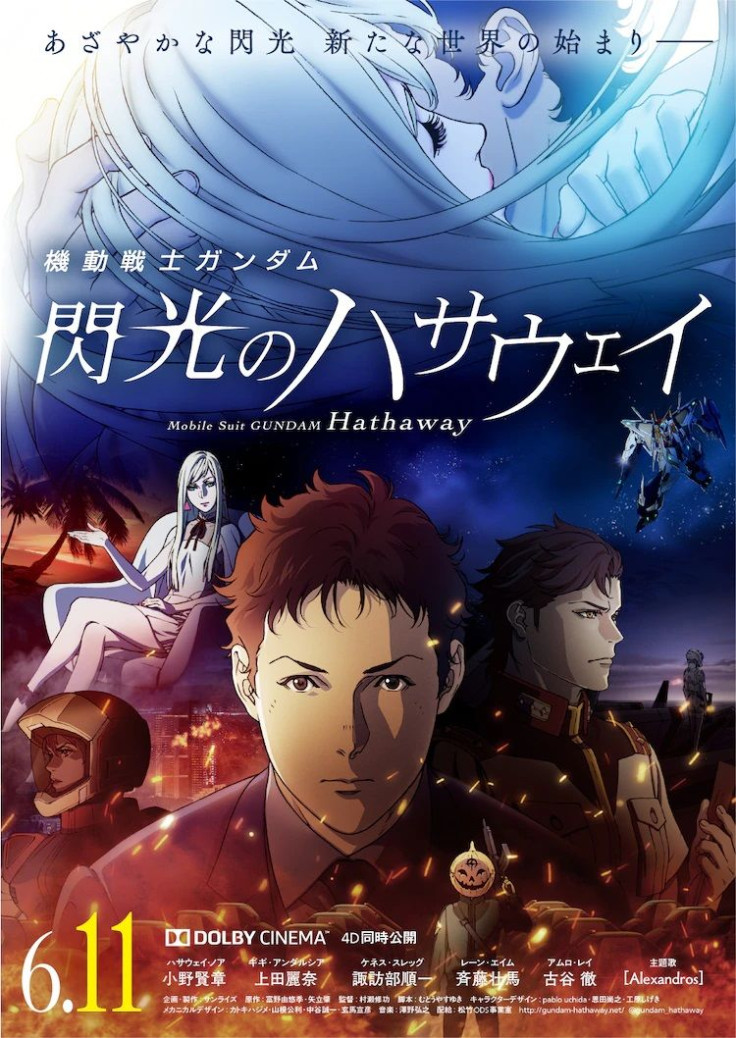 © 2023 Latin Times. All rights reserved. Do not reproduce without permission.