Moderna announced on Monday the interim results from the trials of its coronavirus vaccine, confirming it has 94 percent efficacy in providing protection from COVID-19. The company is now in the process of securing an emergency license from regulators around the world.
Moderna also confirmed on Monday that none among the trial volunteers had developed severe disease after receiving a dose of the coronavirus vaccine, suggesting that it is not only effective but also safe to use. The biotech firm said it would kickstart the approval process by submitting data from the final leg of the trials to regulators in the U.S., Europe, and the U.K.
"This positive primary analysis confirms the ability of our vaccine to prevent COVID-19 disease with 94.1 percent efficacy and, importantly, the ability to prevent severe COVID-19 disease," said Moderna's chief executive officer Stephane Bancel.
The U.S. Food and Drug Administration (FDA) is expected to consider the approval of Moderna's COVID-19 vaccine during its meeting on Dec. 17. A key part of Donald Trump administration's Operation Warp Speed, Moderna received $2.48 billion in U.S. federal funds earlier this year for the development of a coronavirus vaccine.
While the firm has inked deals to supply doses of its COVID-19 vaccine to different nations around the world, the U.S. will be the first to get access to its vaccine. The firm committed to delivering 20 million doses of its vaccine to the U.S. by the end of the year after the U.S. had signed a deal to buy 100 million to 400 million doses from Moderna earlier this year.
The U.K. also bought 5 million doses of Moderna's coronavirus vaccine on Monday, days after it had bought 2 million doses last week. However, supplies of the vaccine to the country will not arrive until March as the U.S. takes precedence.
Moderna's COVID-19 vaccine uses novel mRNA technology, which involves the genetic code of the virus rather than any killed or weakened part of it. The company's announcement on Monday came days after Pfizer/BioNTech, another frontrunner in the race to develop a coronavirus vaccine, announced almost very similar results from its final clinical trials.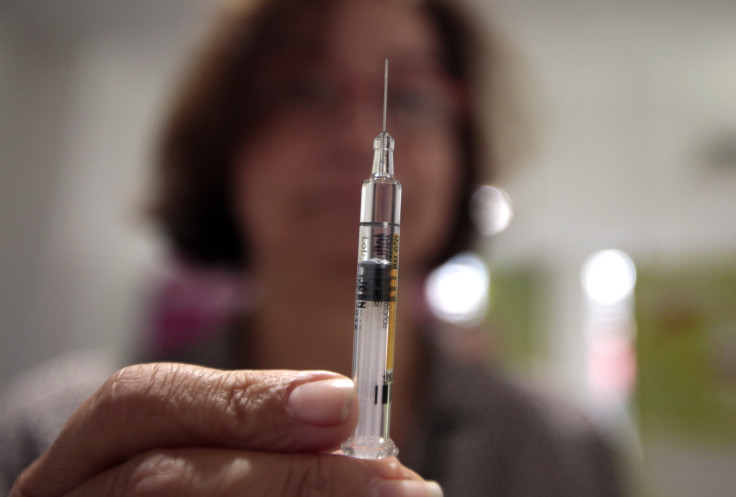 © 2023 Latin Times. All rights reserved. Do not reproduce without permission.