A hostile Woodbury, Minnesota mother has been seized by law enforcement on Wednesday morning for allegedly lunging heinous attacks on her 5-year-old daughter and 6-year-old son outside their home.
Police charged suspect Sadiyo Ibrahim Mohamed, 32, with second-degree attempted murder, first-degree bodily harm, and second-degree assault in Washington County after the woman savagely pummeled her 5-year-old daughter and 6-year-old son and chased them down outside their Woodbury townhouse with a large piece of wood.
Authorities were called to the scene at 12:45 a.m. on Wednesday following multiple 911 alerts from neighbors.
Responding officers said that they spotted the boy frantically running away from his mother when they arrived at the 400 block of Lake View Alcove. The suspect was allegedly staring off into space while mumbling a Somali phrase when police approached her, according to CrimeOnline.
Law enforcement said that they then heard several neighbors hollering that there was a dead child in the middle of the street. They later found the 5-year-old victim lying in a pool of her own blood, with a bloodied block of wood beside her.
The child reportedly had labored breathing and was unresponsive. Emergency crews promptly rushed her to the Regions Hospital in St. Paul with her brother, who had a possible broken arm.
Officers found a 3-year-old girl, who was unscathed, inside the home.
The woman was taken into custody shortly after the incident. Mohamed reportedly told investigators that she was hearing voices prodding her to hurt the children, believing they were "devils" or "demons," according to the arrest complaint.
Mohamed was allegedly diagnosed with bipolar disorder and had been off her medications for a couple of months before the incident, leaving her with dangerous hallucinations. The suspect noted that she was ill and could not take care of her kids or herself, WCCO noted.
The suspect's 6-year-old son has told police that his mother had kicked him out of the house on the night of the incident and had beaten his sister multiple times with a gray cylindrical object, about 12 inches long.
Meanwhile, the 5-year-old girl was declared to be in critical condition on Friday morning after suffering a skull fracture, lacerated liver, bruising over her entire body, a rib fracture, and multiple brain bleeds, Duluth News Tribune reported.
"She is not expected to survive," Siv Mjanger, the Criminal Division Chief at the Washington County Attorney's Office, said. "She is fighting for her life. The violence and anger towards these children are just horrific."
It has also emerged that neighbors had been recurrently calling law enforcement to conduct child welfare checks at the Mohamed home, with at least eight 911 calls made since January this year.
Mohamed's son and her 3-year-old daughter have since been placed in foster care, according to Mjanger.
However, the court has heard on Friday that Mohamed insisted she had no children and didn't understand why she had been arrested by police.
"What kids are you talking about? I don't have any kids. What is going on?" she told the judge.
Mohamed also has a felony assault case pending in Ramsey County from a Dec. 9, 2020 attack against her parents.
Police records reveal that the suspect attacked her father at a Tedesco Street apartment using a heating pad cord to strangle him until he "drifted out of consciousness." She then reportedly assaulted her mother using a black pot and several objects, critically wounding her in the head.
The attacker remains in jail on a $1 million bail for release without conditions attached.
A $500,000 bail option was made available with several conditions, demanding Mohammed not to have contact with her children, take her prescribed medications, surrender her passports, and submit to bearing a GPS-monitoring ankle bracelet.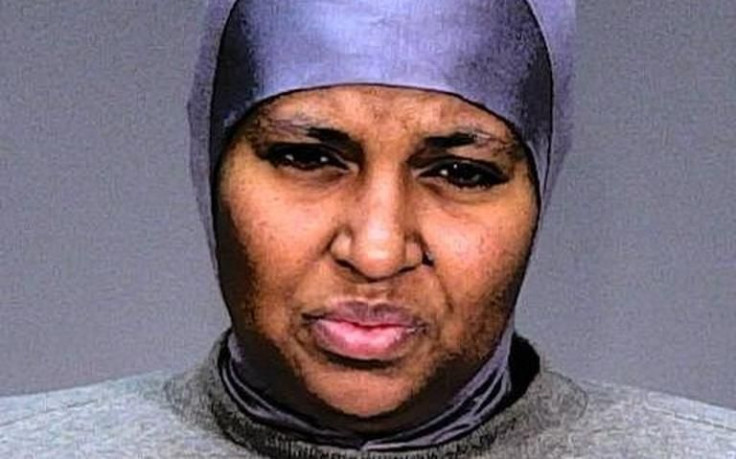 © 2023 Latin Times. All rights reserved. Do not reproduce without permission.