"Money Heist" season 4 has just been released but the anticipation for "Money Heist" season 5 is already high. In the final moments of season 4, viewers saw Denver run through a barrage of bullets to meet his comrades, leaving the characters in yet another major cliffhanger.
As of now, the series has not been officially renewed yet but all signals point to a fifth installment. Aside from the story isn't over yet, creators of the series have said several times that there are plans for season 5, although it may not hit Netflix anytime soon because of the COVID-19 pandemic.
In October 2019, Spanish sources claimed that "Money Heist" season 5 was already in the pre-production stage. The following month, Jesus Colmenar also assured fans in an interview that there was going to be a fifth season to tie up the loose ends in season 4. "That there is a fifth season can be said," he said.
As to where the story will go, the events in the season 4 finale suggest that the biggest question to be answered by season 5 is whether or not the team will be able to keep their freedom. It can be recalled that in the season 4 finale, the heist was still on as Lisbon joined the rest of the team to work on the final stages of the heist and plan their escape.
If season 5 picks up where season 4 left off, then the new episodes may see the mastermind behind all of the heists being killed off. Season 4 ended with the gang being faced with the biggest challenge to them yet: The Professor was caught red-handed, a gun pointing at him. Having lost touch with The Professor, the gang found themselves more vulnerable than ever to attack.
With so much still going on, fans cannot tell whether the gang will be able to survive in the next installment. If The Professor gets killed, however, it will be interesting to see how the members of the heist will be able to carry out the next part of their plan.
"Money Heist" season 4 is now available for streaming on Netflix.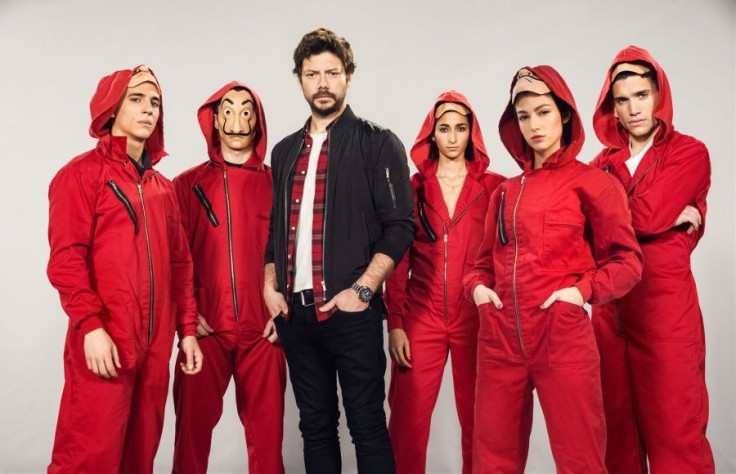 © 2023 Latin Times. All rights reserved. Do not reproduce without permission.