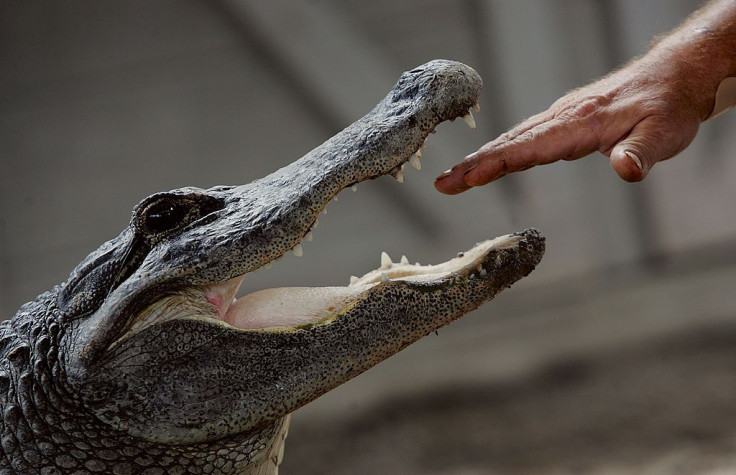 There have been many reports of alligators roaming Florida's streets, but the size of the this reptile trapped underneath a car recently caught the internet off guard.
In a Facebook post showing the bodycam video obtained by Fox 13 Tampa, deputies from the Hillsborough County Sheriff's Office and the Florida Fish and Wildlife Conservation Commission (FWC) responded to the call at 8:45 a.m. on March 31.
The incident occurred at an apartment complex where residents alerted authorities after seeing the reptile. Officials said the caller advised there that there was a pond nearby, and it was not even a tiny alligator. Authorities arrived quickly to the scene and discovered the alligator--10 feet and 2 inches long.
"IT'S THAT TIME OF YEAR — it's mating season and in general, gators become more visible and active during spring and summer!" the HCSO said in the Facebook post. "When temperatures rise, their metabolism increases, and they start looking for food," the post added.
The deputy used an alligator trapper in transferring the massive reptile into the back of a truck. Authorities then shut the animal's mouth. At least four people lifted the animal into the trapper's vehicle before moving the animal to an alligator farm.
Officials said no one was hurt, and the animal was not harmed.
Alligator mating season usually starts in May or June, but courtship begins in early April, which means more alligator sightings in Florida when the reptiles go out in search of their family. Alligators usually live in lakes, rivers, and wetlands. Male alligators also migrate through the land from one body of water to another at this time of year.
FWC said female alligators will lay up to 46 eggs between June and July, and baby alligators are typically born between August and September.
The sheriff's office and the Florida Fish and Wildlife Conservation Commission advised that people maintain a healthy distance when they see alligators. They also urged the pet owners to keep dogs on leashes and away from bodies of water, swim only in designated areas during daylight hours, and never feed the reptiles.
According to the SCHO, people concerned about alligators should contact the FWC's Nuisance Alligator Hotline at 866-392-4289.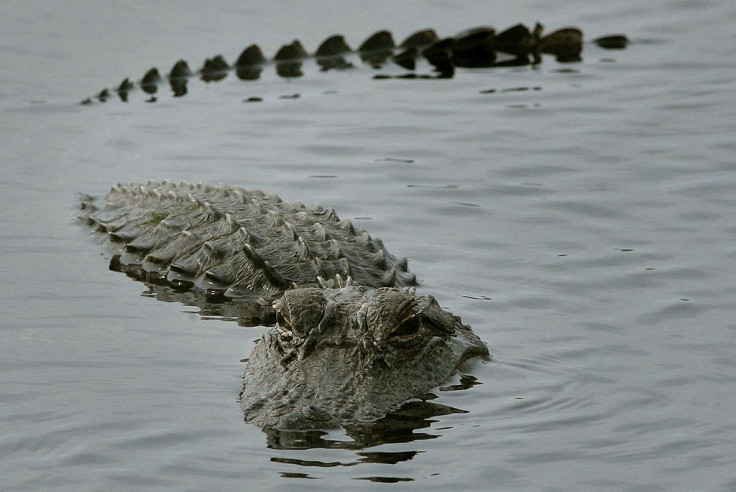 © 2023 Latin Times. All rights reserved. Do not reproduce without permission.