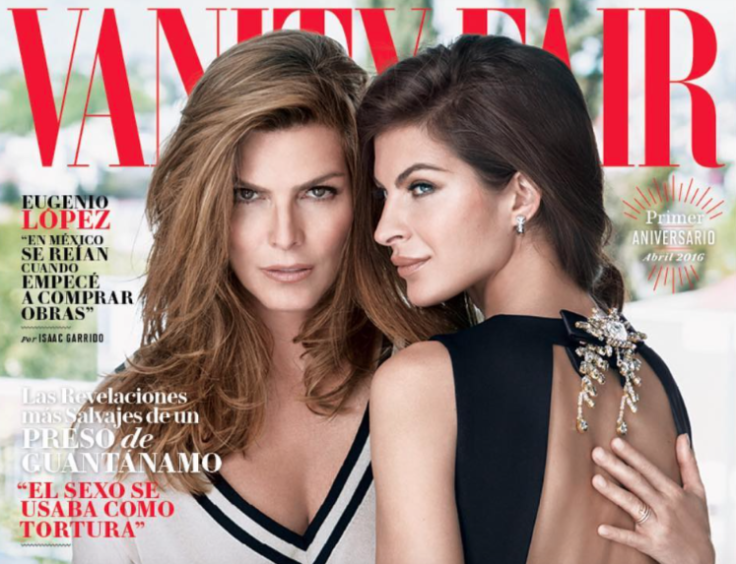 The cat is out of the bag! Well, it has been out for a while now but it was just made official on April's issue of "Vanity Fair Mexico." Montserrat Oliver and Yaya Kosikova gave the Mexican magazine the exclusive and shared all the cute, and somewhat supernatural, details about their partnership which - let's be honest – is giving us major relationship goals.
In the interview, Montserrat recalls the very first time she ever spoke to Yaya. "I don't know if there are other lives out there, but if there are, please, talk to me, because I'm very sad. I'm alone in the world," Oliver recalls of the night she was first contacted by Kosikova. That night, she was having a personal conversation with her mom, who had recently passed away and whose nickname was "Yaya." "I feel like there's no point being here anymore. Mom, tell me something, send me a sign, please." Next thing she knew, there was a Whatsapp message on her phone that read, "Hi, I'm Yaya."
The serendipitous stories don't stop there! The "MoJoe" host proceeds to tell Vanity Fair about the moment she realized she might've found "the one." "I know a special place where we can go rest and relax. It's in the Long Island coast," Montserrat says of the day she agreed to venture into her first non-official date with Yaya. Then, it all made sense in the Universe! The "Royal Closet" designer thinks of how all the sings pointed to Yaya and that special moment they shared that day on the beach.
"I sat there in silence watching the waves, after a while, I decided to follow her [Yaya]. I got in the car, started the engine, and turned the radio on. One of my favorite songs was playing, 'Rhapsody on a Theme of Paganini,' which is the soundtrack to my favorite film, "Somewhere in Time," a movie I used to watch with my mom all the time, and featured a beach and a lighthouse just like the one we had just been at," Montse tells Javier Molina. "I became a stone. All of that just seemed planned. It was magical."
Yaya joins the conversation, "It feels like it's been centuries. That day changed our lives."
Montserrat and Yaya have been living together since last September. They share a home in Mexico City and are the proud mommies of Milla Oliver and Charlie Kosikova. Don't miss the complete interview on April's issue of "Vanity Fair Mexico" available on print and online next month.
© 2023 Latin Times. All rights reserved. Do not reproduce without permission.