A Los Angeles man has been apprehended by law enforcement on June 17 after he allegedly took over a vacant Newark home with three other men, claiming rightful ownership of the New Jersey property as "sovereign citizens of the Al Moroccan Empire."
The suspect Huber A. John, 39, has been hit with charges of criminal mischief, burglary, criminal trespass as well as terroristic threats following attempts to take over the vacant home in New Jersey, Newark Department of Public Safety Director Brian A. O'Hara announced on Tuesday.
Fox News reported that on June 17, homeowner Shanetta Little arrived at her supposedly vacant residence on Ivy Street for renovations, having acquired the home months earlier this year in February.
She arrived at a home with changed locks, which prompted her to call a locksmith. According to Little, their attempts to approach the home were stopped by an unknown group of four men, who claimed to have legal residency of the vacant property.
The men, who presented paperwork to support their claims, said they had since changed the locks.
Responding officers arrived at the Ivy Street home at approximately noon following a burglary call from Little, subsequently requesting proper documentation of homeownership from the four suspects, who claimed to be sovereign citizens of the Al Moroccan Empire. The men were insisting that their status permit them access to the property.
Police were able to verify that Little purchased the home in February 2021 and that the place is currently vacant, with renovations set to begin mid-year. The men then left the address without incident after being told by authorities they have no right to not remain on the property.
However, at around 2:40 p.m, John, one of the suspects, returned to the Newark residence just before the locksmith could again change the locks for Little. The suspect allegedly used his key duplicate to barge into the home, later installing a Moorish flag by the window to mark it his territory, according to NBC New York.
Police proceeded to confront the man, ordering him to leave the property but would not budge. The Newark Police SWAT team was then deployed to the address because John, a member of the extremist Moorish sovereign citizen group, insisted he was rightfully in possession of the home.
However, John was essentially a squatter in a vacant home, according to the Newark Department of Public Safety. He was eventually taken into custody by police following his intrusion.
Members of the Moorish sovereigns, better known as Moors, follow an interpretation of their sovereign doctrine that African Americans are part of an elite class within American society. They deem their status to be a holder of special rights and privileges that shield them with sovereign immunity and therefore, believing they are beyond U.S. federal and state authority, the Southern Poverty Law Center explained.
Little, the legitimate owner of the New Jersey home, had bought the home from a bank this February and confessed she's still shaken from this month's ordeal, stumbling upon the discovery of her own home being intruded by extremist Afro-centric group members. These people do not adhere to United States law and have been tied to violent crimes.
"They're just unpredictable and their mindset is something I'm not familiar with," Little told NJ. "It doesn't flow with my personal logic. So I don't know if they're staking out my house or if they're waiting until they think that I feel calm and things are back to normal before they're going to do something again."
She also shared her experience in a series of TikTok content. In one video, she had told the viewers: "I was randomly targeted by a terrorist group that doesn't solve or follow any of our rules, and would be violent in efforts to steal my house."
Last year, police were alerted several times by Washington state homeowners that Moorish sovereign citizens would knock on their doors and hand them hoax but seemingly legitimate paperwork claiming the property was theirs.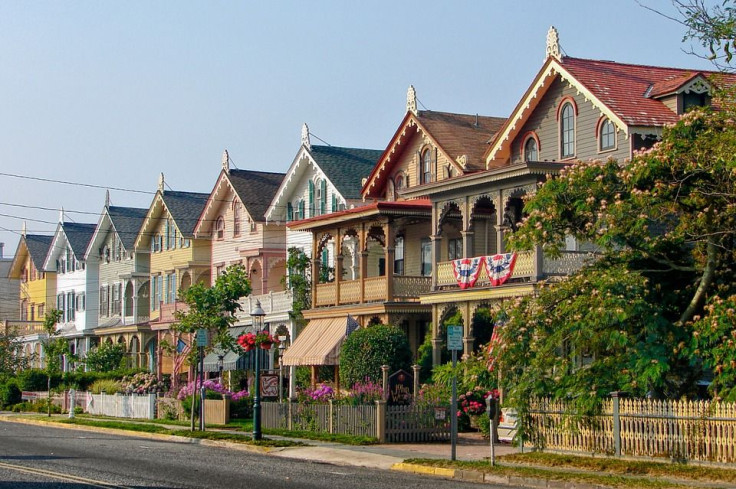 © 2023 Latin Times. All rights reserved. Do not reproduce without permission.