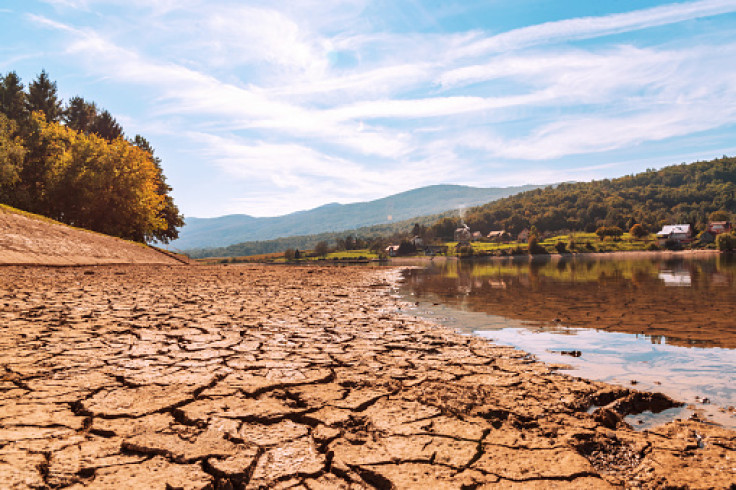 More than half of the world's large lakes and reservoirs have shrunk since the early 1990s, primarily as a result of climate change, raising concerns about the availability of water for human consumption, hydropower, and agriculture, according to a study published on Thursday.
According to a group of worldwide academics, the world's most significant freshwater sources, including Lake Titicaca in South America and the Caspian Sea between Europe and Asia, have been losing water at a cumulative rate of roughly 22 gigatonnes per year for almost three decades.
That is around 17 times the size of Lake Mead, the biggest reservoir in the U.S.
According to Fangfang Yao, a surface hydrologist at the University of Virginia and the study's lead author, human consumption and climate change were responsible for 56% of the loss in natural lakes, with warming accounting for "the larger share of that."
The study discovered significant water loss even in humid places, contrary to the prevalent belief of climate experts that wet areas will become wetter and the world's desert parts will become drier as a result of climate change.
"This should not be overlooked," Yao said.
With the help of climate and hydrological models, satellite observations, and approximately 2,000 big lakes, researchers evaluated them, Reuters reported.
They discovered that 53% of lakes showed a drop from 1992 to 2020 due to unsustainable human usage, changes in rainfall and runoff, sedimentation, and rising temperatures.
A dwindling lake basin directly affects over 2 billion people, and recent shortages have been felt in many areas.
To avoid the most dire effects of climate change, scientists and activists have long argued that global warming must be limited to 1.5 degrees Celsius (2.7 degrees Fahrenheit). Currently, the earth is warming at a rate of about 1.1C (1.9F).
According to a report released on Thursday, excessive human use has caused lakes to dry up, including the Aral Sea in Central Asia and the Dead Sea in the Middle East.
Lakes in Afghanistan, Egypt, and Mongolia have also been affected by rising temperatures, which can cause more water to evaporate into the atmosphere.
A quarter of the lakes saw an increase in water levels, frequently as a result of dam construction in remote areas such as the Inner Tibetan Plateau.
© 2023 Latin Times. All rights reserved. Do not reproduce without permission.