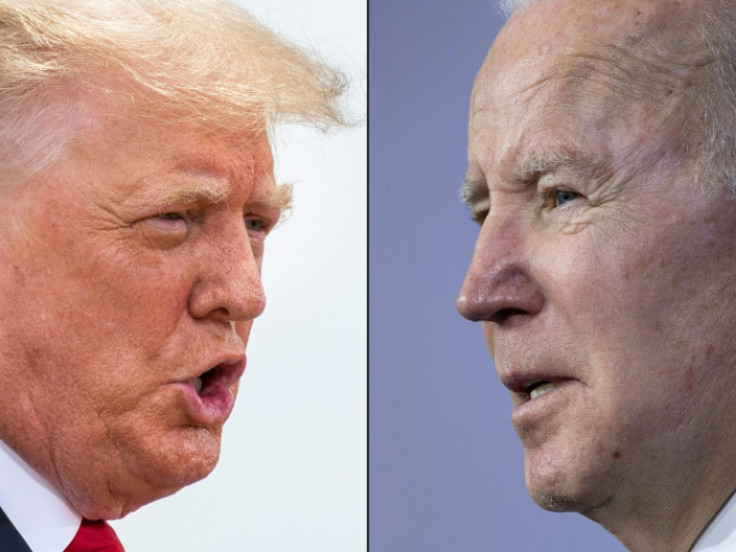 More swing state voters trust former president Donald Trump than the current head of State, Joe Biden, to handle immigration issues, according to a new poll by Bloomberg/Morning Consult.
Additionally, they believe this to be a greater priority than other issues currently dominating the national and global agenda, such as the Israel-Hamas war and the Ukraine-Rusia war. But also in these cases more trust Trump over Biden to address them by a two-digit margin.
Overall, the former president leads the current one 47 percent to 41 in seven swing states surveyed. Individually, he has solid leads in North Carolina and Georgia and is within the margin of error in Arizona, Nevada, Pennsylvania and Wisconsin. The only state where Trump doesn't hold a lead is Michigan, where both prospective candidates are tied.
Immigration was the second most-cited issue by those surveyed as the most important issue for them going into the 2024 elections. The figure was far away from the economy, which got 41 percent of the responses, but over the Israel-Hamas war (3 percent) and the Ukraine-Russia war (1 percent).
The poll was conducted among 4,922 registered voters and took place between October 30 and November 7, concluding one month after the attacks by Hamas on Israel, in which 1,400 people were killed and at least 240 were taken hostage. More than 10,000 Palestinians have lost their lives in the conflict so far, according to the Hamas-run health ministry.
The push for border security comes as the amount of migrants reaching the southern border continues to break records. According to Customs and Border Protection data, over 3.2 million people arrived in the United States in fiscal year 2023, including people with a legal status and those apprehended for illegally crossing the border.
Most of those who were apprehended were nationals of Western Hemisphere countries. Mexicans remain the majority, with 735,937 migrants, while Venezuelans surpassed Cubans for the first time as 334,914 were reported as coming from the South American Country and 266,071 from the Caribbean island.
Moreover, in September of this year, some 200,000 migrants crossed the U.S.-Mexico border, which set the record for most border crossings in a month. Venezuelans surpassed Mexicans for the first time as the nationality with the most illegal border crossings for the first time in September with over 54,800 apprehensions, an all-time high.
However, illegal border crossings by Venezuelans dropped sharply in October, following the Biden administration's announcement of deportation flights to the South American country. Concretely, authorities at the U.S. Customs and Border Protection have seen a 50 to 60 percent drop, according to figures obtained by the Washington Post.
© 2023 Latin Times. All rights reserved. Do not reproduce without permission.