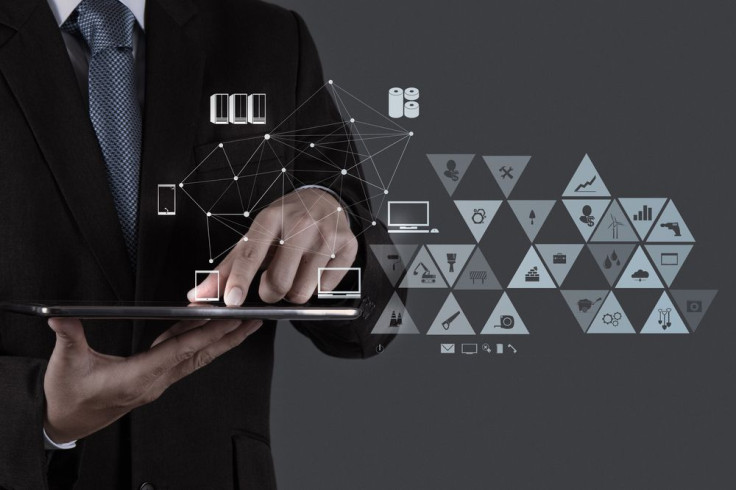 San Francisco, Sep 17 (EFE) — An executive who runs a muliti-million-dollar budget at Boeing and who got ahead despite being a single mother at the age of 17, a Spaniard who quit university in the first year and the youngest trainee in Facebook are among the 20 most influential Hispanics in the field of technology in the United States.
The ranking, published Tuesday by the technology website CNET in Spanish, includes people from different nationalities and backgrounds.
"Due to the lack of an Hispanic presence in the United States technology industry, finding successful professionals who are part of the list was not easy," the director of CNET Spanish, Gabriel Sama, told Efe. Sama applauded the fact that he and his team were able to gather "a fascinating group of individuals, of various nationalities, experiences and specialties who represent very well the talent and creativity of the community in the industry."
The list includes names like the Noramay Cadena, team leader of the satellite assembly, integration and testing of products at Boeing. The 33-year-old executive, daughter of a Mexican immigrant in Los Angeles, is the only Latin and the only woman on her team, and entered the Massachusetts Institute of Technology when she was a 17-year-old single mother which did not prevent her from graduating in mechanical engineering and obtaining two master degrees.
Javier Soto, 24, a Spanish programer who lives in California and who developed the Pebble application running in the iOS operating system of the Smart watch, is also a member of this exclusive club. Soto told Efe that he did not want to encourage anyone to leave university, but recommended that young people not be "so obsessed" over a diploma and that they should be more concerned about acquiring technical and practical knowledge.
Michael Sayman "the youngest trainee" in the history of Facebook, was also put on the list. Five days after turning 18, Sayman, in an interview with CNET, talked about his "incredible experience" in the Facebook office in California. With a Bolivian father and a Peruvian mother, the Miami resident is the brain behind the popular application 4Snapps that he created at home in his kitchen.
Also on the list is Bernardo Hernandez, the general manager of the Flickr photo sharing platform, who told Efe that it was a matter of pride "to be able to represent Spain in the list." Hernandez said that his passion was "to generate ideas and make them a reality" and said that if he could solve a challenge through technology, he would like to be able to "organize the world of photography effectively and efficiently."
The list also features Spaniard Javier Aguera, who, according to the website, "has made a name in the global mobile phone industry" thanks to his role in Blackphone, an ultra-secure telephone, and Geeksphone, the company which launched innovative proposals such as Revolution, a mobile phone that works with two operating systems simultaneously. Diana Albarran Chicas, 32, is another Latin of influence in the tech industry. Of Mexican origin, she grew up as an illegal alien in the United States but now heads a team of 10 people in Space Systems Loral that sends satellites into space for commercial customers all over the world.
Also appearing on the list is Tim Campos, born in Denver, Colorado, to a Dominican family and who is now Vice President of Information Technology at Facebook. Another senior executive is Eddy Cue, Senior Vice President of Internet Software and Services, Apple, who was born in Miami to Cuban parents. CNET also included in its list Marcelo Claure, born in Guatemala to Bolivian parents and is the CEO of Sprint; Ralph de la Vega of Cuban origin, president and CEO of mobile and enterprise solutions of A&T; the Argentine Sebastian Enrique, producer in the publishing department of Electronics Art video games; and Colombian Juan Pablo Gnecco, director of Samsung MultiScreen Innovations.
Apart from them, other names featured in the list are the Chilean Matias Duarte, Google's Vice President of Design; Vanessa Larco of Colombian origin and Senior Product Manager of Mobile at Box company; Raquel Romano, Senior Software Engineer of the crisis response team of Google and the New Yorker of Venezuelan origin, Luis Sosa, CEO and founder of DDM Brands, specializing in Android phones under the brand names YEZZ, NIU and Parla. The list also includes Myrna Soto, Chief Information & Infrastructure Security Officer at Comcast, who was born in Miami to a Cuban father and a Puerto Rican mother and Diana Trujillo, who was raised in Cali, Colombia, and is one of the leaders of the Curiosity Mars Rover team. Completing this exclusive club is the Puerto Rican Jose Villeta, Senior Director of Technology at Disney Interactive Games and the Guatemalan Luis von Ahn, the CEO of Duolingo. EFE
© 2023 Latin Times. All rights reserved. Do not reproduce without permission.