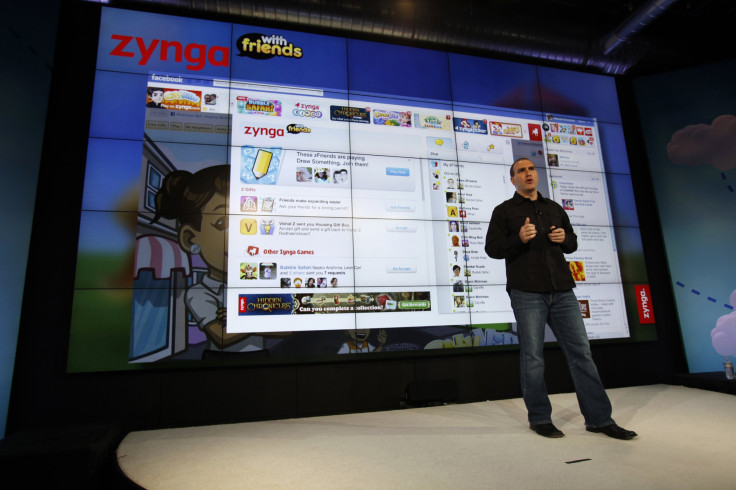 To help celebrate Hispanic Heritage Month, CNET en Español, CNET's Spanish-language sister site is paying tribute to the technology contributions of Latinos in America by announcing its annual list of the top 20 most influential Latinos in technology for 2016. The list, which marks its fourth consecutive year and includes 18 new executives as well as a record number of women (9), is made up of Latinos with a broad range of experience and skills, that are leading teams in high-profile tech companies in the U.S. From Apple to LinkedIn to NASA, the list of senior executives is reflective of the accomplishments and impact of the Latino community on technology.
"Latinos continue to play a growing and more influential role in the make-up of American society," said Gabriel Sama, managing editor of CNET en Español. "That growth and influence is aligned with the explosion of technology and this list is designed to acknowledge the impact Latinos are making with the products and services that are shaping the way we live in today's highly connected and technical world. We congratulate this year's executives."
Selected by the CNET en Español editorial staff, the list is comprised of professionals in STEM or creative fields that meet the following criteria: born in Spain or Latin America, or in the U.S. of Hispanic origin; working in the U.S. or at a company with operations in the country; and those who are in senior positions and involved in the decision-making processes or play key creative roles in the technology space.
Eddy Cue, Senior Vice President of Internet Software and Service at Apple, who's on the list for the second time tells CNET en Español: "My parents wanted me to be more successful than they were. And I think that's a great attribute; I want that for my kids. So I owe them a great deal for that. And they taught me a lot about all the principles of hard work. Both my parents worked a lot of hours."
"To be recognized a second time is an exceptional honor, not only for me personally, but also for my VRLab team," said Evelyn Miralles, Principal Engineer Innovator at the Virtual Reality Laboratory at NASA's Johnson Space Center, where she has worked on virtual reality for 24 years. "As a businesswoman with a passion for STEM advancement, it is an esteemed acknowledgment which helps to further my efforts." Miralles is on the list for the second consecutive year.
This year's list includes the following executives:
· Soledad Antelada Toledano - Cyber Engineer at Lawrence Berkeley National Laboratory
· Jennifer Argüello - Senior Social Impact Technical Development Manager at GitHub
· Jerry Bautista – Vice President and General Manager, New Devices Group at Intel Corporation
· Manuel Bronstein – Vice President of Product Management at YouTube
· Frances Colón - Deputy Science and Technology Advisor to the U.S. Secretary of State
· Eddy Cue - Senior Vice President, Internet Software and Service at Apple
· Christina Díaz - Systems Engineer at NASA's Jet Propulsion Laboratory, Mars 2020
· Carlos Domínguez - Director of Technical Development at Hasbro
· Nicolás García Belmonte - Engineer Manager, Data Visualization at Uber
· Dioselín González - VR Principal Engineer at Unity Labs
· Evelyn Miralles - Principal Engineer Innovator at Virtual Reality Laboratory, NASA Johnson Space Center
· Selene Mota - Research Engineer at Samsung Research America
· Charlie Ortiz - Director, Nuance Laboratory for Artificial Intelligence and Natural Language Processing
· Íñigo Quilez - Visual Effects Supervisor at Oculus Story Studio
· Diego Rejtman - Principal Software Engineer Manager at Microsoft
· Lilian Rincón - Group Program Manager, Skype
· Paola Santana - Co-founder and Head of Network Operations at Matternet
· John Freddy Vega - Co-founder and CEO of Platzi
· Javier Verdura - Director, Product Design at Tesla Motors
· Eduardo Vivas - Head of Product for Talent Solutions at LinkedIn
© 2023 Latin Times. All rights reserved. Do not reproduce without permission.