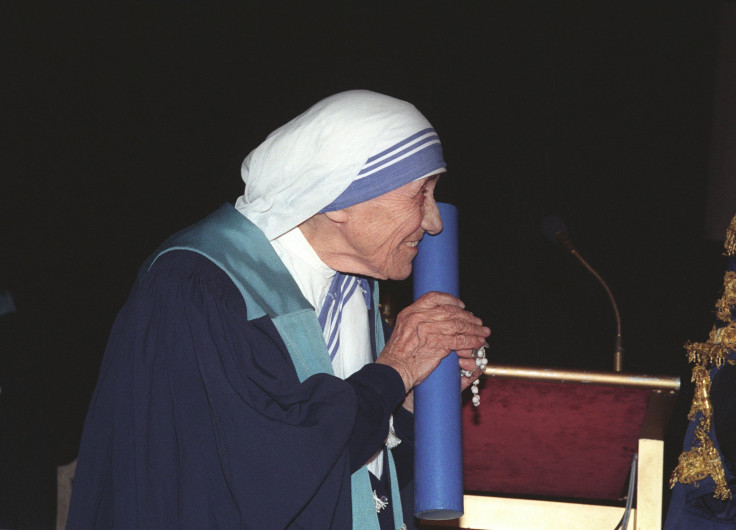 Though not confirmed by the Vatican, there has been widespread speculation for some time that Mother Theresa could be canonized by Pope Francis by next year. Italian news agency Agi announced that she would be canonized a saint on September 5 of next year, a date that falls within the Holy Year of Mercy which also marks the anniversary of her death. Two miracles are required in order to be considered for sainthood, a first healing miracle having occurred not long after her death and now a second miracle said to have occurred in Sao Paulo, Brazil where a man is reported to have recovered from brain tumors following his wife praying to Mother Teresa for intervention as reported by the Catholic News Service.
A parish priest in Sao Paulo, Fr. Elmira Ferreira Santos, told the Vatican that a man from his parish had inexplicably recovered from brain tumors when his wife began praying to Mother Teresa. The tumors disappeared and the man got up and walked out of the hospital's intensive care unit stunning doctors and hospital personnel prompting the Vatican to dispatch two officials to Brazil to investigate the miracle.
"The Letters," is an intimate portrait about the life of Mother Teresa, chronicles the last forty years of the late Nobel Laureate and humanitarian's life as told through letters she herself wrote over a four decade period. Written and directed by William Riead and staring the renowned British actress Juliet Stevenson, Academy Award nominee Max Von Sydow and Golden Globe winner Rutger Hauer, the film offers an in-depth look into the life of the late nun, presenting a view of a complex woman who suffered more than we were aware, leaving little doubt by the end of the film why she was considered by the Vatican for sainthood. The film, called The Letters because the film draws on letters she wrote to a spiritual director over a forty year period, form a sort of diary as to her life working with the poor in the slums of Calcutta, India, giving us more than a glimpse of who this exceptional human being was.
© 2023 Latin Times. All rights reserved. Do not reproduce without permission.