Investigations are continuing into the operations of a charity founded by the late Mother Teresa in 1950 as Prime Minister Narendra Modi's Hindu nationalist government progressively enforces the law against "forceful conversion" in Hindu-majority India, insisting people of all religions have equal rights.
On Tuesday, authorities in the western state of Gujarat's Vadodara City said they were scrutinizing reports that the Missionaries of Charity allegedly forced girls in its shelter home to wear a cross and read the bible to be converted as Christians, Al Jazeera reported.
According to Vadodara district social officer Mayank Trivedi, his complaint to the police was based on a report by child welfare authorities and other district officials, who claimed at least 13 bibles were located in the library of the institute. It's alleged the girls staying there were forced to read the religious text.
It only came a day after India's home ministry blocked the charity's application to renew its foreign-funding license amid long-running efforts to tighten curbs on charities receiving donations from overseas.
In a statement, the charity clarified that the government did not freeze its accounts but noted it relies heavily on overseas funding from the Catholic communities outside India. The charity's registration for such funding will expire on Dec. 31, according to the Financial Times.
Under the Foreign Contribution Regulation Act non-profit groups' ability to receive overseas funding is controlled. The ministry also said it came across "adverse inputs" while considering the charity's renewal application but refused to go into details.
"Shocked to hear that (at) Christmas, Union Ministry FROZE ALL BANK ACCOUNTS of Mother Teresa's Missionaries of Charity in India!" Mamata Banerjee, chief minister of West Bengal, tweeted on Monday.
The late Mother Mary Teresa Bojaxhiu, who was honored in the Catholic Church as Saint Teresa of Calcutta, founded the Missionaries of Charity in 1950. During her time, the nun was a controversial figure in India, accused of converting Hindus as Christians, having spent most of her life working in Kolkata.
Activists say religious minorities in the country have faced increased levels of discrimination and violence since Modi's right-wing Bharatiya Janata Party (BJP) came to power in 2014 as it moved to reject having a majoritarian "Hindutva" (Hindu supremacist) agenda.
There have been more than 300 anti-Christian incidents this year alone, advocates added. Last week, a mob of about 300 people stormed St. Joseph School in Madhya Pradesh during exams week, according to Brother Anthony Tynumkal, the school principal.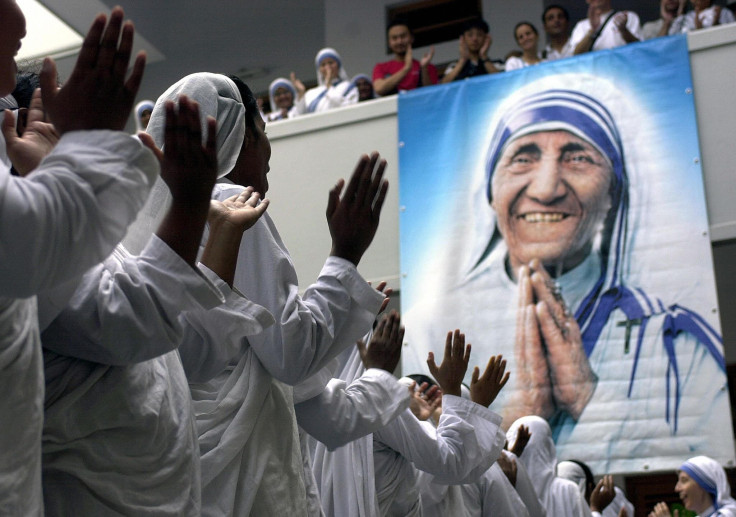 © 2023 Latin Times. All rights reserved. Do not reproduce without permission.