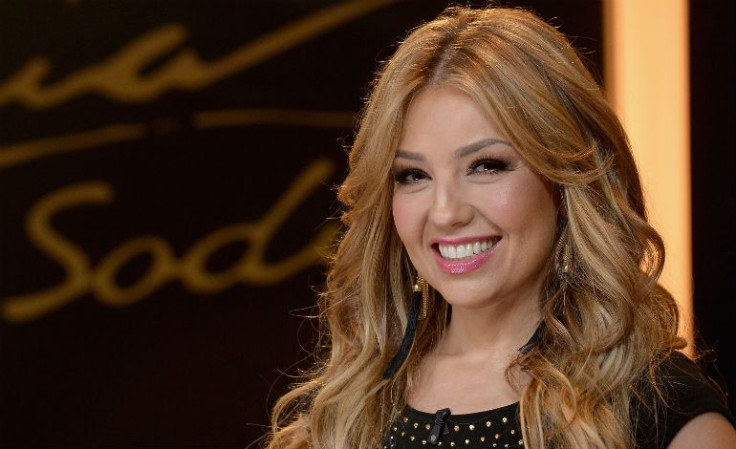 Thalia's life has changed since the birth of her two children, Sabrina Sakaë and Matthew Alejandro. Even her career has taken a different route once she stepped into the world of motherhood. Leaving behind telenovelas, making appearances once in a blue moon, taking it easy with her music, the Mexican superstar has a new focus. In fact, she admitted it herself, that "work now has a different meaning." In an open letter published in Time Magazine, Thalia sent a heartwarming message to her children, where she stated that she hopes the letter helps them understand their mother.
The "Rosa Salvaje" actress began her letter by admitting that goodbyes are never easy. "Through all of those goodbyes, I learned how to give all of us peace with my words. I taught you that mom always comes back, that mom lives within yourselves," she wrote, explaining that work is something "we can't prevent" and "it's part of life."
But despite a busy lifestyle, Thalia assured her children that because of them, she's a new person. "It was because of you that I learned to be more playful as a singer, leave my comfort zone and, with your help, try a completely different style," she noted. "I sang from a different perspective and to a new audience—to you. You inspired me to sing for children, and together we chose and wrote songs for those albums. My children's book was inspired by you and your creative nature, Sabrina!"
For the "Amor a la Mexicana" songstress, it's a challenge balancing work and family; however, she has learned to balance priorities and put things into perspective. "Being a working mother is to know that work now has a different meaning. I no longer work to satisfy my ego, I do it for your present and your future," she expressed.
As the singer wrapped up her letter, she also told her children to always remember that "mom lives within you, always inside of your hearts—just close your eyes, and I'll be there."
Read the complete open letter published in Time Magazine here.
© 2023 Latin Times. All rights reserved. Do not reproduce without permission.