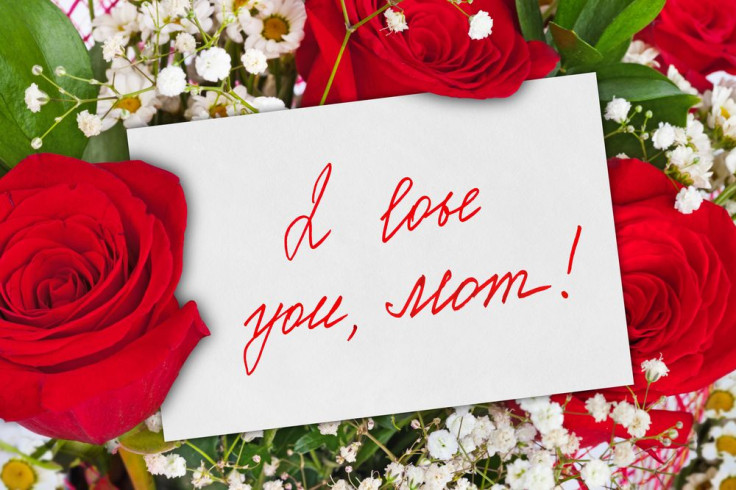 It's time to get that Mother's Day gift, and time is running out. Whether you're near your mother or thousands of miles away, these last-minute Mother's Day ideas should help you show your gratitude.
Below, you'll find tips on how to give your time, suggestions for how to write a handwritten letter on a deadline and ways to send your mother flowers to mind-blowing effect.
Anna Jarvis, the founder of Mother's Day despised how commercialized the holiday had become... in the 1920s! So this article does not extensively cover chotchkies, but these articles do.
Just because you don't have to buy anything doesn't mean you can go AWOL on Mother's Day. Missing Mother's Day is even worse than missing an anniversary or a birthday; it's understandable to forget a day specific to a person, but everyone knows that Mother's Day is coming. Be ready -- with time, flowers, and a handwritten letter.
Time -- In Person
All your mother really wants for Mother's Day is a little one-on-one time with her kids. If you live in the same city as your mother -- heck, even the same state -- we strongly suggest you hang out with your mom in one of the following activities.
Take her to the theater, movies or a live show

Take her to brunch

Collaborate with parents/siblings to make her an extravagant breakfast.
Time -- With Technology
If you're far away from mom this Mother's Day, there's no excuse not to schedule some quality time. Don't just call her out of the blue. Let her know that you've scheduled an hour or a solid afternoon to catch up.
Send a postcard from wherever you are (NOW! so it gets there on time). And don't forget the miracle of Skype, Facetime, and Google Hangouts.
Yes, your mother might not be that tech-savvy, but a little tech tutorial might actually be the best gift for Mother's Day. Here's what to do if your mother can't operate Skype on her own.
Get someone you know to go to her house and teach her.

Buy her what she needs for video chat: a gadget with a good camera and a year's worth of WiFi service, among others.

Think about springing for a tech tutor.
Handwritten Letter
Again, this is absolutely essential, but a little tricky if you're a long-distance away. If it's truly last minute (you woke up Sunday and begin scrambling), it's okay. Send her a photo of the handwritten card with a note that says something along the lines of "Love you, mom, procrastinated as always, this card is in the mail, happy Mother's Day."
Now that we've got that out of the way, here are a few tips to making your Mother's Day card extra special.
Card stock: handmade paper or anything with a texture is bound to impress.

Ink: buy a calligraphy pen. They're awesome and they make cards look really special.

Forget Hallmark: if need someone else's words to express your sentiments, copy them -- by hand -- off of the internet.

Scent: dab a bit of cologne or perfume in the card. It'll blow her away.
Flowers
Even the über anti-material Anna Jarvis got flowers for her mother. Specifically, she went for white carnations.
Flowers are a bit cliché, but if you want to make it personal, think about delivery. If your mother is employed, deliver flowers in person at her workplace. If you can't swing by, pay someone.
It will brighten her day. If she, like most people, does not work on Sunday, May 10, there's nothing wrong with surprising her a couple of days before.
Quick Gifts
You don't need to buy a gift. But if you're looking for something last-minute in addition to time and a card, don't forget gift cards and Amazon express shipping. You can get an Amazon Prime membership trial free for 30 days (just remember to opt-out of the program so that they don't charge you starting in the second month).
That means you can ship Amazon Mother's Day Deals in 48 hours or less. Again, you shouldn't feel obligated to do this. But if your mother is expecting something shiny and you're shopping last minute, this is the best option. Just like a late card, you can probably get away with letting your mom know that her gift is on the way.
Even more instantly is a gift card. If you're out of town, you can usually call your mother's favorite local business and arrange for them to make a gift certificate. It doesn't even need to be delivered. Just let your mom know that she'll be treated like royalty next time she steps inside her favorite spa, restaurant, mechanic's garage, etc.
© 2023 Latin Times. All rights reserved. Do not reproduce without permission.