The Motorola Razr 2019 model is the brand's latest foray into the foldable phone niche. Longtime tech fans, who probably remember the older versions of the phone as it was first launched in 2004, are no doubt curious about some aspects of the new gadget, which could determine its market success.
Foldable Screen Durability
Moving parts are usually the Achilles heel for most gadgets; the more moving parts a gadget has, the greater the likelihood of something breaking down prematurely. Thus, a common concern among phone buyers is how durable the Motorola Razr 2019 might be in the long run.
According to CNet, the Motorola Razr 2019 will have a hard plastic coating on top of its OLED display. However, the material does not have a stellar record when it comes to durability. For instance, the early version of Samsung's Galaxy Fold had to be redesigned due to its susceptibility to screen damage.
Motorola assured that the phone's plastic hard coat is more durable than the one Samsung used. However, it remains to be seen if it can withstand the stresses of frequent opening and closing of the phone's screen throughout the gadget's lifespan.
Water Splash
For a phone to be commercially successful, it needs to be tough enough to withstand a diverse range of conditions that it'll likely encounter with normal use. For example, it needs to be able to function normally even after being subjected to water splashes, such as what happens during rain or accident spillage.
While Motorola does not claim that the Razr 2019 is waterproof, the company assured that it does have some degree of splash-proof. But the actual test of just how sturdy it is will only happen when the foldable smartphone finally out in the market and users subject their units to accidental splashes or rain.
Battery Life
Electronic consumers would not like charging their hardware multiple times throughout the day. For smartphones, it must have enough juice to power it up throughout the day so its owner can conveniently recharge only at night.
The Motorola Razr 2019 will be powered by a 2,510mAh battery, which is not that impressive when compared to the power capacity of other foldable phones. For example, Galaxy Fold has a much larger 4,380mAh battery so it remains to be seen if the Razr is energy efficient enough that its much smaller battery is sufficient to keep it up and running the entire day.
The 2019 Razr is a bit pricey and will be offered at $1,500, according to Tom's Guide. Buyers can preorder the gadget starting December 26, 2019, but the foldable phone will hit the stores on January 9, 2020.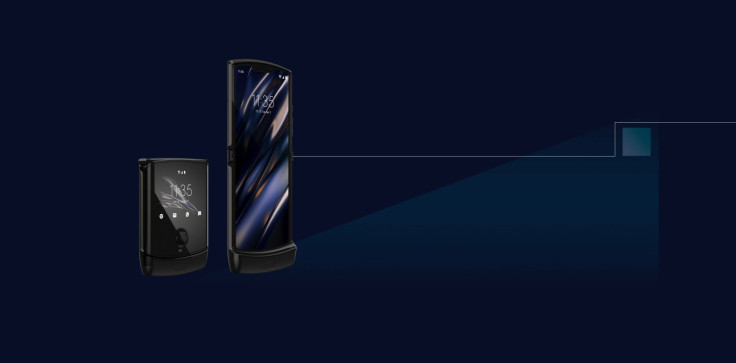 © 2023 Latin Times. All rights reserved. Do not reproduce without permission.