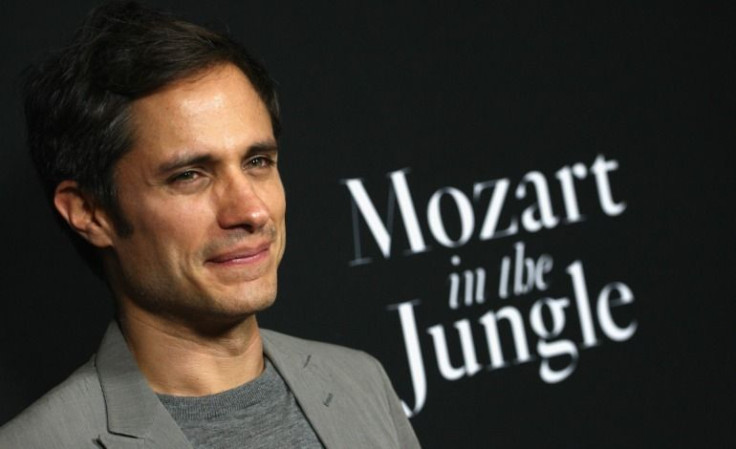 Gael Garcia Bernal and the cast of Amazon original series "Mozart In The Jungle" are off to a great year after the Golden Globe-winning production was renewed for a new season. The news was revealed in February when the show's Twitter account announced that "it wasn't over." Following its two successful seasons, the series returns to the small screen for a third season. Recently, Bernal and the cast of the popular series attended a screening and Q&A in California, where they talked all about the show.
"I think coping with life, that would be the most difficult part," said leading star Gael of his challenging role Rodrigo de Souza, an off-beat Latino conductor who converses with the historical composers who live inside his head. "They understand the whole music of things, while they are on stage with the musicians, while they're writing, while they're working on the pentagrams and all the sheets of music. But, when they go out to life, it's a different relationship they have with the medium ... they are just mortal in a way," Gael told Red Carpet Report TV at the special event hosted at the Hollywood Roosevelt Hotel in Hollywood, California.
The 37-year-old Mexican actor recently nabbed a spot on Time magazine's "100 Most Influential People" 2016 list, which he says impulses him to keep going. "I have fun with it... I really enjoy it," he told RCR of his special recognition. "It gives more life to the character... it impulses me to keep going forward," he added.
"Mozart in the Jungle" won the Golden Globe for Best Comedy, Musical TV Show, and so did its lead for Best Actor in a Comedy Series. Recently, Jason Schwartzman, one of the three executive producers, said they're very grateful to Amazon for "endowing their orchestra with another season." "We can't wait to follow our characters through the vast world of music, whether performing on a subway platform or in the grand concert halls of Europe," he exclaimed.
© 2023 Latin Times. All rights reserved. Do not reproduce without permission.