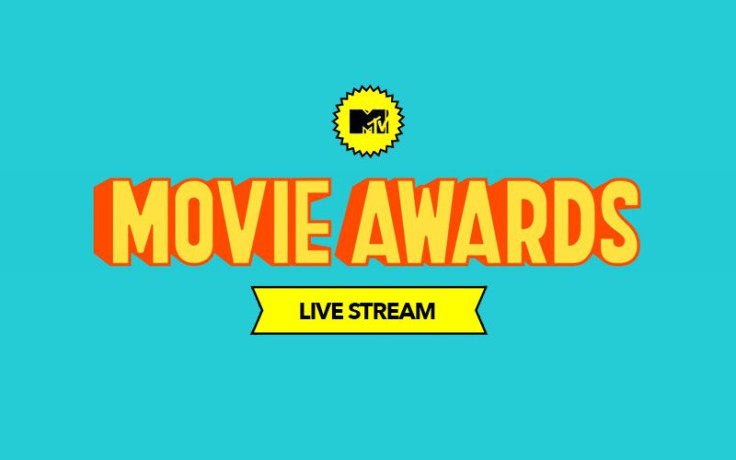 Ready for the goofiest award show of the year celebrating movies? The MTV Movie Awards 2015 are ready to make you laugh out loud like never before with host Amy Schumer. There will be many surprises in store for movie lovers, one of the being the cast of "The Avengers." Executive Producer of the show, Jesse Ignjatovic, said: "We have the entire cast of 'The Avengers,' Robert Downey Jr. included because he's getting the Generation Award. So you have all those superheroes. You have the Fantastic Four. This is where you want to be on Sunday because it's going to be the safest room on the planet." Shailene Woodly is also set to receive the special Trailblazer Award and Kevin Hart will be honored with the Comedic Genius Award.
Musical performances at the Movie Awards include Charli XCX with her new single "Famous," where she will also be joined by Ty Dolla $ign and Tinashe and perform Ty's "Drop That Kitty." Another highlight of the night will be Fall Out Boy as they hit the Nokia Theatre stage in L.A. to perform a number from their album "American Beauty/American Psycho." Bella Thorne will also be on deck to present the trailer of the MTV thriller "Scream: The TV Series." Other confirmed presenters include Sofia Vergara, Reese Witherspoon, Jimmy Kimmel and Vin Diesel. A live pre-show will be hosted by Jessie J and Kelly Osbourne, welcoming the celebrities on the red carpet to the event. The main show starts live on Sunday, April 12 at 8pm ET/PT with a live stream of the event and red carpet happenings here.
Our Jennifer Lopez scored a nod at the anti-award show in the Best Scared-As-S**t Performance category where she will duke it out with "Gone Girl's" Rosamund Pike, "Annabelle's"Annabelle Wallis, "The Maze Runner's" Dylan O'Brien and "The Purge: Anarchy's" Zach Gilford. We are rooting for Jenny to take home the golden popcorn! "Birdman" was the big Oscar winner, but for the MTV show, the Alejandro González Iñárritu isn't up for Movie Of The Year. It did get some love in the Best Female Performance where Emma Stone is nominated and in the Best Fight category whereEdward Norton Vs. Michael Keaton were mentioned. The top golden popcorn of the night has eight movies competing which are: "American Sniper," "The Hunger Games: Mockingjay - Part 1," "Guardians Of The Galaxy," "Gone Girl," "The Fault In Our Stars," "Boyhood," "Whiplash" and "Selma." See the completr list of nominees here!
© 2023 Latin Times. All rights reserved. Do not reproduce without permission.