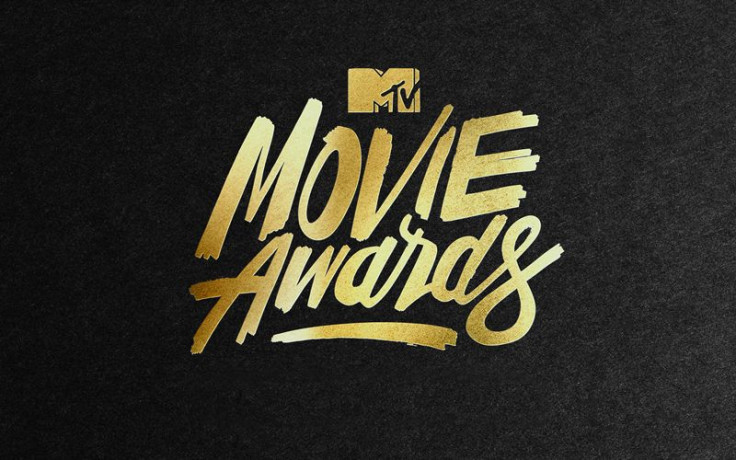 This weekend the most eccentric bash will be televised with the MTV Movie Awards 2016. Hosted by Dwayne Johnson and Kevin Hart, the cable network has organized an event like no other. Warner Bros. Studios in Burbank will be the center of the show where some of the biggest names in pop culture will gather to celebrate film. Ariana Grande is confirmed to perform her new single "Dangerous Woman." This will also mark Grande's first time at the show. Halsey is another scheduled musical act that will premiere "Castle," from the soundtrack for the forthcoming Universal release, "The Huntsman: Winter's War." The singer said in a statement: "This will be the first time I perform 'Castle.' This song is so important to me as a woman; it's about not letting anything get in your way. I'm so happy MTV & the Huntsman are giving me the opportunity to present that message on television. Plus it'll look sick."
At the MTV Movie Awards 2016, Will Smith is set to receive the MTV Generation Award while Melissa McCarthy will be honored with the Comedic Genius Award. The top award of the night is the Movie Of The Year where the following works are nominated: "Avengers: Age Of Ultron," "Creed," "Deadpool," Jurassic World," "Star Wars: The Force Awakens" and "Straight Outta Compton." In Best Female Performance the following are up for a popcorn statue: Alicia Vikander ("Ex Machina"), Anna Kendrick ("Pitch Perfect 2"), Charlize Theron ("Mad Max: Fury Road"), Daisy Ridley ("Star Wards: The Force Awakens"), Jennifer Lawrence ("Joy") and Morena Baccarin ("Deadpool"). As counterpart, in Best Male Performance these are the guys competing against each other: Chris Pratt ("Jurassic World"), Leonardo DiCaprio ("The Revenant"), Matt Damon ("The Martian"), Michael B. Jordan ("Creed"), Ryan Reynolds ("Deadpool") and Will Smith ("Concussion").
This year MTV will be live streaming the event in a very unique way where fans will be able to control their experience. Viewers will be able to toggle between the three special "couch-comentary" about what's happening as the award show is airing. The first couch will feature the siblings of the "Movie Awards" nominated The Wolfpack. On the second couch eccentric and fashionable octogenarian, Baddie Winkle will sit alongside ShopJeen Founders, Erin Yogasundram and Amelia Muqbel and comedian Brandon Wardell. The third couch will feature YouTube sensations Lilly Singh and Kingsley. During the event trailers for "Fantastic Beasts" and a first look at "Baywatch" will also air. Chord cutters will be able to stream the MTV Movie Awards 2016 via de MTV App or MTV.com starting at 8pm ET/5pm PT.
© 2023 Latin Times. All rights reserved. Do not reproduce without permission.