Several police officers at a Tennessee police station have reportedly been fired after it was revealed that there were wild sexual encounters that were happening.
At the center of it all is a married female police officer identified as Maegan Hall. It was learned that she engaged in wild sexcapades with other police officers, one that included sending dirty pictures.
Aside from that, there was reportedly also an incident where Hall took her top off at a club during a "Girls Gone Wild" hot tub party. Moreover, the former police officer allegedly had oral sex with two officers at the La Vergne, Tennessee police station, WTVF reported.
In one of those instances, Hall allegedly bragged about the size of one partner's genitals and claimed to be in an open marriage.
This resulted in the firing of Hall along with several others. Others dismissed included Sgt. Lewis Powell, Officer Juan Lugo, Sgt. Ty McGowan and Detective Seneca Shields following an internal investigation.
There were also two other officers tied to the expose involving Hall. They were identified as Patrick Magliocco and Larry Holladay. Both are still with the force but are currently suspended per reports.
The wild sexcapades reportedly happened in hotels and parties held at the home of officers as well as on a boat. Also, Hall allegedly performed oral sex on Powell and Holladay while they were on duty at the police station and police gym on Dec. 28.
The issue came to light after La Vergne Mayor Jason Cole was tipped that Hall was sleeping with other cops and also had a threesome with Magliocco and his wife.
Magliocco admitted to having sex with Hall on numerous occasions. He also added that Hall had told him about Powell's big black d**k and admitted having performed oral sex with him while they were on the clock.
Aside from multiple instances, it was also revealed that Hall had shared lewd text messages with other police officers and pornographic images.
"Pornography and offensive pictures in the workplace are forms of sexual harassment. These items are offensive, inappropriate, and can lead to a hostile work environment for other employees," the report said.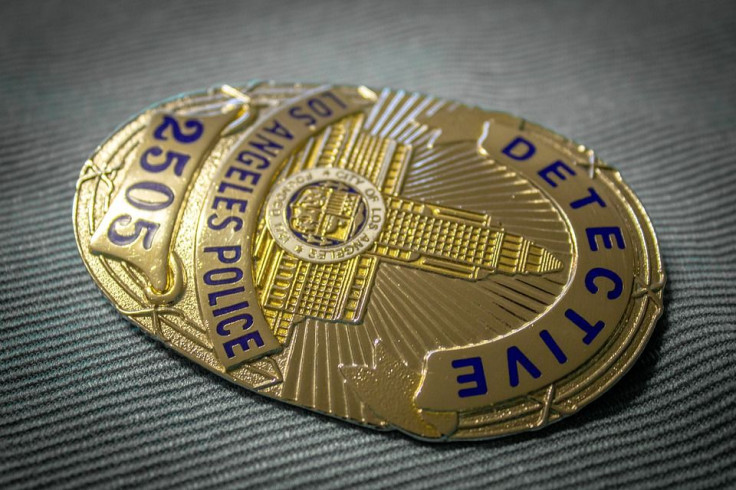 © 2023 Latin Times. All rights reserved. Do not reproduce without permission.