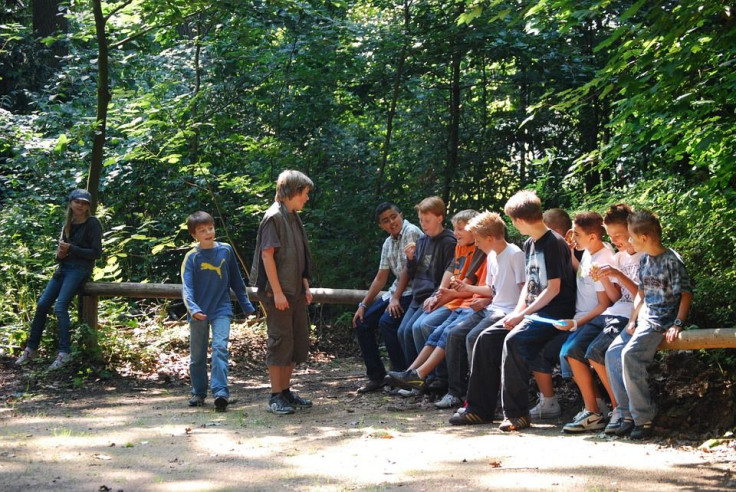 A mother in Florida was arrested and accused of helping her son beat up another child Wednesday last week. Ashley Ruffin, 30, is facing charges of battery and child abuse after allegedly having a hand in the beating along with her son and one of her son's friends outside of the sports complex at Indian Trails Middle School in Palm Coast.
According to Fox News, the victim told police that he was attacked by the two boys while he was sitting outside of the sports complex. The Flagler County Sheriff's office said that at some point during the tussle, Ruffin grabbed him by the hair and his arm as she held him back while her son and another boy threw punches at him.
The victim, who remains unnamed, said his friends ran over to help during the scuffle. The boy said he could not fight back as Ruffin had restrained him, allowing her son and the other boy to carry on with the beating. FCSO witness accounts stated that a taser had also been brandished by Ruffin during the altercation.
The victim's mother approached a resource officer at the school and reported the incident, who then flagged it over to the sheriff's office.
Ruffin has since denied all accusations and claimed on her Facebook Live video post that she was only trying to break up the fight and help pull her son away from the brawl. "I'm in so much pain because I would never hurt a child and I had to spend a night in jail undeservedly, away from my new baby,' Ruffin said in her video post.
She claims the other boy previously attacked her son and that he came at him in retaliation for the earlier fight. Ruffin's husband, Miguel Avila also posted a video online showing the said fight where the other boy was captured punching his son down to the ground in the school's hallway.
Officials said the juveniles involved in the fight have been suspended from school.
Avila also claims that the accusations against his wife were made up because the other boy's family found out they had intentions of pressing charges over the previous attack.
Meanwhile, Flagler County Sheriff Rick Staly said, "There is zero excuse for an adult, especially a parent, to be physically involved in a juvenile dispute."
Ruffin was released after her first appearance in court Friday. She is set to appear for her arraignment scheduled on Oct. 11.
"For everyone saying their piece about the situation, go ahead. The truth will surface, " Avila affirmed.