A 45-year-old man in India killed himself by jumping in front of a speeding vehicle allegedly after murdering his wife and three teenage children, authorities said.
The man identified as, Ramesh Verma, a resident of the Nangthala village in the Hisar district of Haryana, intentionally stepped out into traffic and was hit and killed by a speeding vehicle on Monday, Dec. 20, according to local media reports.
Passersby spotted Verma's lifeless body lying on Agroha-Barwala road on the outskirts of the village on Monday morning. Villagers identified the deceased man and rushed to his home to inform the family but no one answered the door. The villagers then alerted the police about the death.
An investigation team arrived at Verma's residence and gained access into the home to find his wife and three children lying in a pool of blood.
Verma's wife, 38-year-old Sunita, their daughters, 14-year-old Anushka and 13-year-old Deepika, and son, 10-year-old Keshav were pronounced dead at the scene.
The bodies were recovered and transported to a medical examiner's office for an autopsy. The results revealed the victims were intoxicated before being clubbed to death with a heavy iron object.
When the police investigated the crime scene, they recovered a suicide note purportedly written by Verma.
In the note, he wrote that he is taking the extreme step as he was fed up with his life and is taking his family along because he was concerned about their existence in his absence.
According to local media reports, Verma had also described in the note that he had mixed an intoxicant in the dinner that was served to the family on Sunday.
Investigators believe that Verma killed the victims with the unidentified heavy iron weapon after they consumed the intoxicant and became unconscious.
The exact motive behind the slaying is unclear at this time. The police are questioning the victims' families and neighbors to identify the circumstances that led to the tragedy.
This is an ongoing investigation and no further details were available at the time of this writing.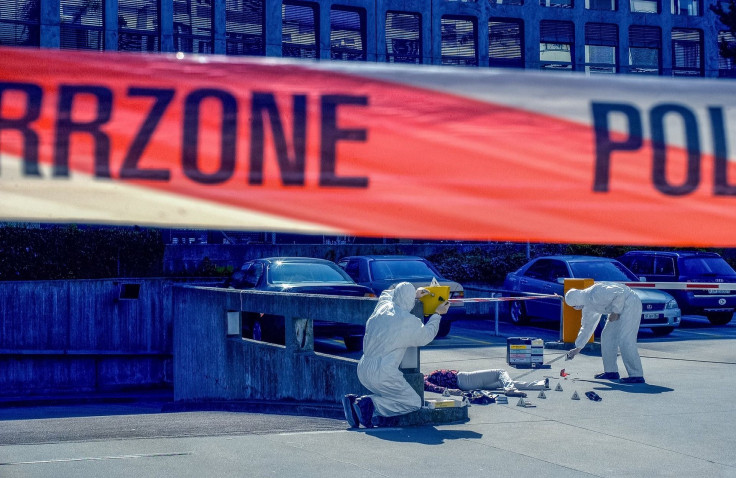 © 2023 Latin Times. All rights reserved. Do not reproduce without permission.